This Infographic Shows Us How Deadly Superbugs Really Are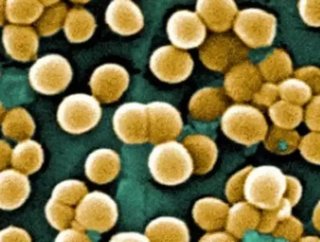 Theyre floating in the water and buried in the soil – theyre antibiotic-resistant bacteria, and theyve outsmarted humans. Antibiotic-resistant ba...
They're floating in the water and buried in the soil – they're antibiotic-resistant bacteria, and they've outsmarted humans.
Antibiotic-resistant bacteria that no longer respond to the drugs doctors try to use to overpower them are killing 700,000 people each year, according to a new report from the Healthcare Infection Society.
And that number is set to grow exponentially in the coming years as long as our fervent use of antibiotics continues to increase.
Doctors commonly treat bacterial infections with antibiotics, and when one drug doesn't work, doctors try another. This is a bad move however since antibiotic-resistant bacteria tend to pass on their resistance genes.
[READ MORE] Can this Newly Discovered Antibiotic Kill the Most Dangerous Superbugs?
Over time bacteria evolve, and as a result, some of our infections are resistant to even the strongest antibiotics on the market.
Deaths attributed to bacteria are set to exceed deaths caused by cancer (as shown in the infographic below) and it's a trend that has already begun to take shape. Between 2000 and 2010, international sales of antibiotics for human use rose by 40 percent, the report by the society found, with Brazil, Russia, India, China and South Africa making up three-quarters of that increase.
Ramanan Laxminarayan, health economist and professor, has stated that "it has been a long time since people died of untreatable bacterial infections and the prospect of returning to that world is worrying."
[READ MORE] The Coming Crisis of Antibiotic Resistance
Antibiotics have been used to treat deadly diseases throughout time, but they have also been used on a smaller scale for treating the flu and cold-like symptoms. Laxminarayan noted during a recent TEDMED discussion that antibiotics have been used on a large scale sub-therapeutically, to increase the sizes of chickens and hogs faster.
Due to this massive use of antibiotics around the world, it has imposed such large selection pressure on bacteria that resistance is now a problem because "we've now selected the resistant bacteria."
If our behavior doesn't change, it could take humanity about a century back in time in terms of deaths from infections.
"Antimicrobial resistance threatens many of the most important medical advances we have made," the authors of the report wrote.
Follow us on Twitter (@HealthcareGlbl) and like us on Facebook!