Keeping Hospitals Up-to-Date on Current Regulations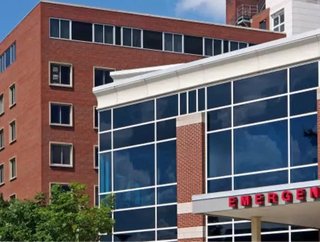 Written by Heather Legg Is Your Hospital Up to Speed on Codes? Throughout the United States, hospitals must meet certain rules and regulations. Thoug...
Written by Heather Legg
Is Your Hospital Up to Speed on Codes?
Throughout the United States, hospitals must meet certain rules and regulations.
Though this differs from state to state, many of the rules are standard throughout and cover topics from HIPAA Privacy Rule to medical waste disposal.
Whereas everyone expects to see hospitals that look clean, orderly and functioning, many rules and regulations govern codes from state to state beyond appearance. It's not just appearances that can make or break a hospital.
For instance, some codes are related to ways to reduce the use of toxic substances, maintain hospitals free of mercury and make sure biohazard and medical waste is disposed of properly.
Along with the HIPPA Privacy Rule, sexual assault patients are protected under codes and rules under rules like Texas's Information for Sexual Assault Patients to insure privacy and protection. These hold institutions accountable for keeping patients safe while in their care.
When hospitals are assessed to make sure they are following rules and procedures, a board determines that guidelines are being followed to keep patients as healthy and safe as possible.
Not only are general hospitals reviewed, but so are psychiatric facilities, clinics and special hospitals. If they are found to be noncompliant, penalty fees may be assessed at various rates.
Not only does a penalty impact a hospital financially, but it also influences its reputation.
Because ratings and reviews are imperative to keep a hospital in good standing, penalties and cases of non-compliance to codes can have a very negative impact.
According to Health Facilities Management, some of the Top 10 common OSHA violations in health care are:
* Bloodborne Pathogens;
* Hazard Communication;
* Forms - Recording of work related injuries, illnesses, and incident reports;
* General Recording Criteria
A lot of these fall under problems with details, but they are still violations nonetheless.
Some other errors that are unfortunately all too common, whether they break codes and regulations or not, are things that fall under medication errors, anesthesia errors and injuries during childbirth or surgery.
As patients go to hospitals, whether for necessary procedures or elective surgery, they want to make sure they are in the best facility possible and no new issues will occur during the stay.
Obviously, the less violations and careless errors a hospital can accrue, the better off everyone is.
About the Author
Heather Legg is a writer who covers topics related to small business, health and diaper bags.