Keys to the best Pediatric Care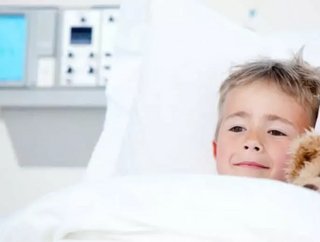 Written by Sarah Brooks As a mother of two baby girls, there is absolutely nothing more important than the health and safety of my children. Children...
Written by Sarah Brooks
As a mother of two baby girls, there is absolutely nothing more important than the health and safety of my children.
Children are not only the future; they're everyone's heart and souls. If one of my girls were to get sick, I would do everything in my power to make sure they were receiving the best care possible.
Luckily, there are hundreds of pediatric units throughout the U.S. able and willing to provide superb care to infants and children.
Hospitals and Kids
No one wants to be in the hospital, especially young kids who may not even understand why they're there. Sick children may have to miss out on holidays, birthday parties, schooling, siblings' events and more.
Fortunately, hospitals are very aware of this and go above and beyond to make the kids' stay not only comfortable, but fun.
Here is some of what hospitals are doing:
·         Staffing the best pediatric doctors - First and foremost is the health and wellness of the child, of course. Hospitals make sure to staff the best, most qualified pediatricians to provide an expert level of care to the child. Children need extra love and care when sick, and hospitals are making sure their doctors and nurses are able to not only meet those needs, but exceed them.
·         Providing a fun environment - Pediatric hospitals and pediatric units in larger hospitals are committed to providing a child-friendly environment. The décor and rooms are designed specifically with kids in mind, making the hospital not seem as 'scary' or 'cold' to your child. Blank Children's Hospital in Iowa even has play areas on every floor of the hospital for patients and siblings.
·         Involving the family - Hospitals realize that without the support and love of their family, the child has a smaller chance at recovery. Families are actively involved in every step of the way - from admission and diagnosis to treatment and recovery. Blank Children's Hospital found that this type of care has shown that children are less anxious, don't need as many medications and recover faster.
·         Providing activities for children - Hospitals know that sick or not, kids need to play! Most children's hospitals provide creative and educational activities, such as painting, arts and crafts, field trips, birthday parties and theatrical performances. Some hospitals even bring in snow for the holidays and have a special visit from Santa!
Adults and children deserve the best care possible when sick or injured, but for kids, hospitals tend to go above and beyond normal expectations.
Making the child feel comfortable and 'at home' during the stay is crucial to their recovery, along with providing child-friendly activities and tender, loving care from the hospital staff.
There's nothing more reassuring to a parent than knowing their child is in the best hands possible, and children's hospitals are doing just that.
About the Author
Sarah Brooks is a freelance writer living in Glendale, AZ with her husband and two daughters. She covers topics on crib mattresses, childcare and family finances.