Medical treatment or alternative therapy?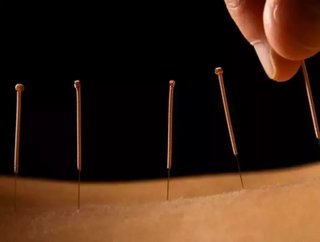 Surgery, operations, transfusions, x-rays – all are procedures carried out in any hospital in the world. These medical treatments are at the fore...
Surgery, operations, transfusions, x-rays – all are procedures carried out in any hospital in the world. These medical treatments are at the forefront of hospital services, helping to heal broken bones and cure ailments and illness. 
However, many hospitals in the US have started to offer a number of alternative therapies alongside their more traditional medical treatments. According to the results of a survey carried out by the American Hospital Association (AHA), it seems hospitals are starting to offer complimentary therapy in response to a growing patient demand.
Patients are apparently now looking for more personalised care packages and as a result, they are now able to take advantage of a variety of alternative therapies including acupuncture, meditation, massage, homeopathy and chiropractic care.
The AHA survey was sent to US hospitals last year and the results were based on 714 responses. It revealed the number of facilities providing complimentary therapies has increased by five percent since 2007 – growing from 37 percent to 42 percent today. Eighty-five percent of facilities said they made the move as a direct response to patient demand, while 70 percent of hospitals said it was also an attempt to broaden their services. However, the top ranked obstacle encountered when introducing alternative therapies was financial constrictions.
One therapy most commonly available in US hospitals is the treatment of pain management, with 65 percent tailoring their complimentary services to offer massage therapy. It was discovered this was a particularly popular type of therapy given to cancer patients to relieve any stress, tension or incidences of pain they may be experiencing as a result of their treatment.
Commenting on the move by hospitals to diversify their service offerings, Nancy Foster, the President of the AHA, said: "Hospitals have long known that what they do to treat and heal involves more than just medications and procedures. It is about using all of the art and science of medicine to restore the patient as fully as possible."
In conducting the study, the AHA worked closely with the Sameuli Institute, a not-for profit research group which supports scientific investigations into the role healing therapies have in medicine and healthcare. Sita Ananth is the Director of Knowledge Services for the Samueli Institute and was one of the authors ofAHA study. She said: "Today's patients have better access to health information and are demanding more personalised care. The survey results reinforce the fact that patients want the best that both conventional and alternative medicine can offer."
'Laughter Yoga' is an alternative cancer therapy being used at the MD Anderson Cancer Center:
Our magazine is now available on the iPad. Click here to download it.