Medicare stars 5 star Ranking System in a new role for Hospitals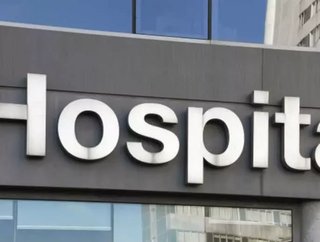 Written by Alyssa Clark Medicare stars 5 star Ranking System in a new role for Hospitals Finding its way apart from hotels and movies, the stage is s...
Written by Alyssa Clark
Medicare stars 5 star Ranking System in a new role for Hospitals
Finding its way apart from hotels and movies, the stage is set for the return of the classic 5 Star reviewing system, as hospitals contemplate allowing this standard to take center stage in the hospital world; the reviews on the other hand will be starring you, the patient!
As soon as October 1st of this year, Medicare is contemplating the institution of a new, user-friendly and visually stimulating way to inform patients about the reviews of respective hospitals standard of care. The classic 5-star scale is fighting its way into the hospital scene, as Medicare troubleshoots for a way to improve the quality in distributing hospital reviews and information.
Too much and still not enough: the paradox existing within hospital evaluations
Overly-specific reviews of hospitals have left many patients confused and daunted by where to look or how to use accessible information that will help them in the hospital-choosing process. Medicare hopes that by implementing this easily understandable and widely recognizable system, it will help patients and families compare the listed provided care or specific hospital-related topics at each respective institution more efficiently.
The Hospital Care website is set to host the new standard, and hopes that this newly brainstormed graphic display is the answer to their problem. Hospital Compare's website displays a range of hospital-related information to website visitors; Website topics, as of now, contain information on: medical centers, death rates, hysterectomies, emergency room efficiency, overuse of CT scans, how well doctors communicated, infection rates for colon surgery and other general patient views.
Medicare is excited about their new, innovative idea to improve hospital feedback and commented on the idea by saying, "Visual cues can be an important way to help patients understand how their hospital measures up to others," it said, also later adding "user-friendly, creative designs for a rating system will help patients get information so they can take an active role in their care."
Back to the basics
A similar rating system is already in place by Medicare's Advantage health insurance programs. Kaiser Health News reports the one-quarter of seniors use these already active insurance policies, which directly pay hospitals, doctors and others for their respective medical services. Another incentive to become highly ranked on the system is that Medicare will give financial bonuses to hospitals that become, or stay, leaders in the ranking system.
The existing online hospital guides from organizations like the Leapfrog Group, US News and World Report and Consumer Reports maintain similar scores to that of the proposed Medicare ones, but feel the need to expand this idea further by using not only star-scores but numeric scores, letter grades or rankings as well.
Discussing the Pros and Cons
The struggles lying with implementing this system have boiled down to a few controversial topics: subjectivity of evaluation standards, recording and reporting of information, and insufficiency of category data. Doctors are bouncing back and forth with the idea, discussing the pros and cons to each side of the agreement. This conversation has proven to be an important one in terms of troubleshooting this problem of hospital rating systems, and if this solution is not perfect, those behind solving this problem are well on their way to finding results that work.
"I recognize the appeal of making things easy for consumers by giving stars, but I don't think the data is robust enough and valid enough," Robert Berenson said, a health policy researcher at the urban Institute in Washington, D.C. "There are important gaps in what's measurable. What gets considered important is what we can measure, not the other way around."
About the Author
Alyssa Clark is the Editor of Healthcare Global