MediSafe Increases Adherance Rate to over 84% for Patients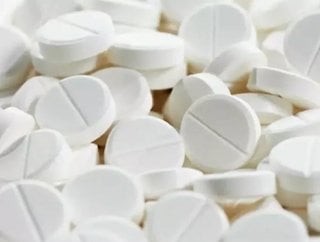 Written by Alyssa Clark Who thought a mobile app could save your life? Both iOS and Android compatible, MediSafes latest free and downloadable applic...
Written by Alyssa Clark
Who thought a mobile app could save your life?
Both iOS and Android compatible, MediSafe's latest free and downloadable application has sky rocketed the adherence rate to an astounding 84.25%, with over 95,000 application visits per month. Why is a simple mobile application so successful? MediSafe is thriving for three main reasons: their mission, their innovation, and their commitment to the customer.
For cellular phones, this MediSafe app has become the lone antidote in the healthcare field, combating the non-compliance epidemic, which luckily, is only a mouse-click or touch away from your smart phone or computer. Comparing the recently reported adherence rate of MediSafe's 84.25% to the World Health Organization's average of an adherence rate of 50%, it's obvious that people are responding to this kind of dedication to personal health and healthier lifestyles.
Working tirelessly to eradicate medical non-compliance, MediSafe empathizes with patients and their family's best interests in wanting to promote a healthier and safer lifestyle. The creators understand that the battle isn't as simple as reminding a patient to consume their medication, it's about totally changing and influence patient behavior. MediSafe's goal by implementating their new MediSafe application is not only to boost family moral and decrease medicinal non-compliance, but it proves to be cost-effective and user-friendly; as easy as the push of a button.
 "Medication adherence is a persistent and elusive problem, interrupting patients' wellbeing, costing health providers and insurers billions annually and causing preventable deaths," said MediSafe Project CEO Omri 'Bob' Shor in a statement earlier this year. "MediSafe Project's involvement of patients' loved ones and caretakers is proving itself a breakthrough in reducing the harm that comes from medication non-adherence."
Embracing a "no man left behind" mentality, MediSafe's entire online program is also 100% available via an automated telephone service, for those who do not have or choose not to have smartphones. The automated system works the same way as the smartphone system; it allows for messages to be set as reminders to administer medication, automated calls to those patients missing dosages, the ability to record medication dosages and also access to immediate contact with caregivers and loved ones.
Commitment to Mobile Innovation and Patient Empathy
This virtual cloud-syncing "pillbox" works in multiple ways; from reminding you to take your prescribed medication with visual reminders of what has been taken and what needs to be taken, to refilling prescriptions, to managing others medication, the MediSafe app covers all its bases to ensure family members that their loved ones are being cared for the way that they deserve.
With MediSafe providing families with the peace of mind that their loved one is receiving his or her medication on time, in correct dosages and in a completely user-friendly way is a gift always worth giving. Whether the MediSafe app is used for your spouse's diabetes medication or a couple managing birth control pills, this application can work for you.
 "As innovation leaders solving the hazard of medication non-compliance, MediSafe Project's goal is increasing the power of family & friend support systems to cause positive, healthy outcomes for each other. We are creating eco-systems around patients that support their medication compliance, leading to positive, systemic population health improvements throughout society", reads MediSafe's mission statement.
MediSafe highlights the need for attention to detail throughout the healthcare industry, and that patients themselves aren't merely details on a chart, but people fighting for their lives. Correct dosages at the correct times and fewer skipped administrations, correlate directly to less hospitalizations and an increase in medical compliance and overall health. 
The Road to Recovery is Not a Lonely One
Adding the added benefits of reducing costs to multiple avenues of the healthcare industry (policy holders, insurers, HMO's, and more), this system of regiment reinforcement incorporates family support, thus building morality while simultaneously easing any possible financial burdens. With the end goal of modifying behavior and defeating the non-compliance epidemic, MediSafe is generating positive change.
MediSafe documented the self-reported data, underneath the microscope of analyzing Type 2 Diabetes medications and recorded the following percentages:
·         Glucophage – 79% adherence
·         Januvia – 82% adherence
·         Kombiglyze – 76% adherence
·         Metformin – 78% adherence
·         Onglyza – 77% adherence
·         Sitaglipitin – 80% adherence
MediSafe understands the need for a way to bring families together to create a healthy way of living, and not allow the road to recovery to be a lonely one. For example, if Sue's husband Bob forgets to take his medication for his Type 2 Diabetes at 10:00am, Sue will receive a notification from the app informing her that he has not taken his prescription, and so on. This way, the app tag-teams in members of the family to work on the recovery process with the patient, ultimately bringing them closer together and ensuring that the patient takes his allotted medication.
"The results from these self-reported adherence rates prove that the combination of a mobile reminder and the support of family/friends works," MediSafe Project CEO Omri "Bob" Shor told eWEEK in an email.
About the Author
Alyssa Clark is the Editor of Healthcare Global