More people could be diagnosed with Alzheimer's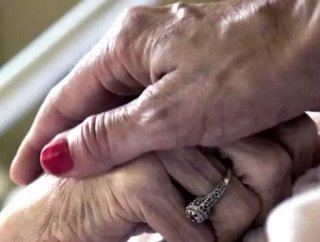 The guidelines for accurate diagnoses of Alzheimers diseasehave been updated for the first time in 27 years, and they now consider the progression of A...
The guidelines for accurate diagnoses of Alzheimer's disease have been updated for the first time in 27 years, and they now consider the progression of Alzheimer's through continuing stages.
This means that millions more people in America could be diagnosed with the degenerative brain illness every year.
Currently in America there are up to 5.4 million people living with Alzheimer's, but this is likely to increase after the updates were made by US National Institute on Ageing and the US' Alzheimer's Association.
READ MORE FROM THE WDM CONTENT NETWORK:
To read the latest edition of Exec Digital, click here
Cancer breath test could soon be reality
Desk jobs double bowel cancer risk
A Twilight-style video is being used to advertise dentists
The different stages that people may experience with Alzheimer's begin with a 'pre-clinical' stage, where subtle brain changes may already be taking place.
This is usually followed by the Mild Cognitive Impairment (MCI) stage before some cases finish with a full case of Alzheimer's.
The different stages can be identified by biomarkers – things like the amount of certain proteins in the blood or cerebrospinal fluid, which is the liquid that surrounds the brain.
Marilyn Albert, one of the authors of the guidelines, said that the addition of MCI as a diagnoses could double the current number of people living with Alzheimer's in America.
The most severe stage of Alzheimer's disease is Alzheimer's dementia. To receive a diagnosis for this the patient must be clearly functionally impaired.
The symptoms of MCI mainly consist of impairments in the memory and are not as severe as those experienced in Alzheimer's dementia, although MCI does increase the risk of someone developing full-blown Alzheimer's in later in their life.
The symptoms of Alzheimer's dementia include memory loss and visual, spatial and judgemental impairments.
The new guidelines now help to differentiate between Alzheimer's and vascular dementia, which is caused by strokes.
Although the guidelines will not specifically change how diagnoses are made, doctors will be able to use the biomarkers to confirm the diagnosis.
Experts believe that Alzheimer's is similar to illnesses like diabetes and cancer, and that earlier detection will make treatment more effective.
Marilyn Albert believes the new guidelines encourage an earlier detection of Alzheimer's and she thinks that drugs which are currently used to manage the condition could be more effective if they are used from an earlier stage of the illness.