Fountain Life is revolutionising healthcare with AI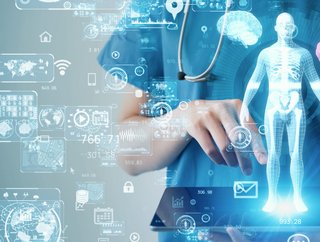 AI in healthcare
Bill Kapp is using AI to transform preventative diagnostics in healthcare. Here, he tells us about Fountain Life's HIPAA-compliant database & biomarkers
Bill Kapp is the CEO and Co-Founder of Fountain Life, a preventative health and longevity company committed to transforming global healthcare from reactive to proactive.
"I am a board-certified orthopaedic surgeon with a passion for discovering new technologies and processes that will accelerate the change in healthcare. Additionally, I am a healthcare entrepreneur and former United States Air Force flight surgeon."
Here, he tells us about how Fountain Life uses AI in preventative diagnostics and its HIPAA-compliant database.
Hi Bill! What led you to this industry?
"Like any physician, my goal is to help people live longer and healthier lives. I am passionate about creating a more preventive-based healthcare model because the current healthcare system is broken, addressing a disease only after it has advanced to the stage of requiring acute care. Many chronic diseases and life-threatening conditions are asymptomatic, making them challenging to identify or predict using standard medical tests and exams. The best approach to avoid or mitigate long-term issues is to detect them early. Waiting until conditions manifest themselves and require costly treatment is suboptimal, potentially leading to reduced longevity and quality of life. The capability to screen for structural abnormalities and other key indicators of developing disease exists today, but we need to modify the healthcare delivery model to genuinely benefit from early disease detection."
Tell us about your role with Fountain Life.
"As the CEO, my focus is on the building and expansion of Fountain Life. We began with an idea about how to change the healthcare system, and my role is to transform that idea into a tangible reality.
"As the CEO of a rapidly growing company, I wear many hats. My primary role is that of an educator and advocate for preventative healthcare. Encouraging people to be proactive and become the CEO of their health and longevity is vital for transitioning to a healthcare system more focused on disease prevention than treatment. By providing individuals with the tools and opportunities to act, we are key to system change. At Fountain Life centres nationwide, people can undergo early diagnostic screenings to detect conditions like cancer, cardiac issues, metabolic disorders, and neurodegenerative diseases in their earliest stages. I am also deeply involved in the innovative technology that allows Fountain Life to fulfil its mission of helping people optimise their healthspan and longevity, ensuring they feel as vibrant at 100 as they did at 60."
How do you use AI in preventative diagnostics?
"Artificial intelligence (AI) offers a wide range of opportunities to enhance healthcare across the care continuum, including in the realm of longevity. Detecting asymptomatic diseases is challenging due to the body's incredible ability to mask symptoms. However, AI technologies are empowering physicians to diagnose conditions earlier than before. Contemporary AI relies on machine learning algorithms trained to identify patterns based on existing data. In diagnostics, this might mean training the algorithm using images of known medical conditions, like tumours. Once trained, the algorithm can identify potential tumours in new images. We apply this concept to preventative diagnostics, training our algorithms on medical datasets from the asymptomatic phase of diseases, enabling the recognition of diseases in their earliest stages."
Tell us about your HIPAA-compliant and protected, fully quantified database.
"At Fountain Life, we adhere to the strictest HIPAA compliance protocols and have a top-tier data security team. The majority of today's data comes from symptomatic patients, limiting AI's informational foundation. We're constructing a database, primarily sourced from asymptomatic individuals over extended periods. This database will train our proprietary AI to detect diseases based on molecular patterns present during the asymptomatic phase, leading to earlier and more manageable interventions. By gathering data at the earliest stages of diseases, we're amassing a more comprehensive set, shedding light on diseases' behaviour in initial phases, enhancing our understanding of intervention timing and methods. Incorporating this novel AI category into patient care holds the potential to revolutionise medical practice."
How can AI diagnostics identify new biomarkers for even earlier detection of diseases?
"By creating a database of medical information spanning disease progression—from asymptomatic stages to severe phases—we can identify early data abnormalities. These can then be verified and established as biomarkers for specific disease conditions. Once we've confirmed early-stage disease progression biomarkers, we can train algorithms to detect these in new datasets, offering a highly efficient health assessment method and enabling rapid treatment initiation."
What do the next 12 months hold for you and the company?
"We aim to make preventive health diagnostic screenings available to a broader audience. We're forming partnerships with visionary real estate developers to embed Fountain Life centres into wellness-centric communities in several U.S. and international locales, promoting healthier living and preventive healthcare as part of daily life. We'll persist in collecting data from asymptomatic individuals, developing a unique AI category, and educating peers and the public on the merits of transitioning from a reactive to a proactive healthcare system."
*********************************************
For more insights into Healthcare - check out the latest edition of Healthcare Digital and be sure to follow us on LinkedIn & Twitter.
Other magazines that may be of interest - Manufacturing Magazine. Check out our free upcoming virtual event, Manufacturing LIVE, 6th December 2023.
*********************************************
BizClik is a global provider of B2B digital media platforms that cover 'Executive Communities' for CEO's, CFO's, CMO's, Sustainability Leaders, Procurement & Supply Chain Leaders, Technology & AI Leaders, Cyber Leaders, FinTech & InsurTech Leaders as well as covering industries such as Manufacturing, Mining, Energy, EV, Construction, Healthcare + Food & Drink.
BizClik, based in London, Dubai & New York offers services such as Content Creation, Advertising & Sponsorship Solutions, Webinars & Events.