The myth of the multi-vitamin: costly or life-saving?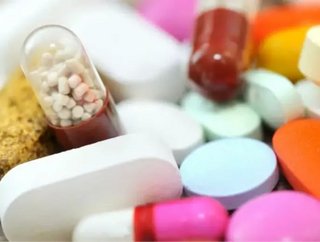 Written by Alyssa Clark Multivitamins have been the one "safe" constant in a world of medical inconstants; vitamins have been publicized a...
Written by Alyssa Clark
Multivitamins have been the one "safe" constant in a world of medical inconstants; vitamins have been publicized and proven to improve heart health, joint health and even aid with memory loss in Alzheimer and Dementia patients. Whether it's gummy for disgruntled kids, or easy to swallow tablets for those opposed to chewable, the vitamin has always been there as a self-help gem throughout the years. With more than half of the adult population in the United States alone admitting to taking some sort of vitamin daily, it is no secret that a change in this established order could do a number on vitamin-related businesses.
"The (vitamin and supplement) industry is based on anecdote, people saying 'I take this, and it makes me feel better,' said Dr. Edgar Miller, professor of medicine and epidemiology at Johns Hopkins University School of Medicine and co-author of the editorial.
"It's perpetuated. But when you put it to the test, there's no evidence of benefit in the long term. It can't prevent mortality, stroke or heart attack."
Just last week an editorial published in Annals of Internal Medicine stated that using supplements and multivitamins to prevent chronic illnesses is a waste of money. Whether or not the entire public opinion registers with this claim is unknown, however the response and feedback commiserating with this claim is hard to ignore. John Hopkins School of Medicine co-authored the study, and gave even more credibility to the claim due to its influential stamp on recent healthcare trends and developments.
"It is pretty common that in this day and age with the lifestyle many of us lead that we don't always take the time to have a balanced diet, and even if you do have a balanced diet, you can still have nutritional deficiencies."
The research was entitled "Enough is Enough: Stop Wasting Money on Vitamin and Mineral Supplements," and is comprised of three studies analyzing the effects of multivitamins on preventing heart attacks and cancer, as well as improving cognitive function in men older than 65. All three of these respective studies were also published in this week's Annals of Internal Medicine.
One of the studies in particular surveyed 6,000 men older than 65 who had experienced a heart attack or heart problem of some kind. These men were assigned to take three multivitamins or placebos twice a day for 12 years; the men were administered cognitive tests and the results determined no differences between those taking the vitamins and those taking the placebos.
"They didn't select people who eat good diets or bad diets," he said. "You assume that these people selected are the typical American diet. Taking a supplement in place of a poor diet doesn't work."
"For people with deficiencies, malabsorption issues, and to prevent neural tube defects in pregnancy -- there are a small number of conditions where we prescribe them."
With big-name pharma companies like GMC, Nature Made, Ester-C, Darwin (Trader Joes), Biore, Bayer and others involved in the vitamin business, how will this recent pull away from vitamins impact businesses? Is this finally a progression away from our prescription and pill dependency once and for all? The need for supplements to support specific nutritional deficiencies is clear— but is that where this new trend draws the line for household vitamin-producing pharma companies?