New £1-a-day drug slows the effect of arthritis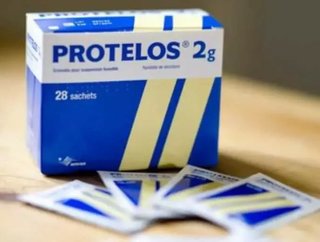 There are hopes that a revolutionary drug could be an effective treatment for arthritis after showing promise in clinical trials. The qualities of stro...
There are hopes that a revolutionary drug could be an effective treatment for arthritis after showing promise in clinical trials.
The qualities of strontium ranelate, which is otherwise known as Protelos, means it is already used as a treatment for the brittle bone disease osteoporosis.
But it is now thought the drug could also help to slow and minimise the effects of osteoarthritis (OA), one of the most common forms of arthritis.
This would make Protelos the first drug in the world to do so and the good news is that is costs less than £1 a day.  
To read the latest edition of Healthcare Global, click here
OA is a particularly crippling form of arthritis, which causes cartilage and bones to wear away in the joints, leading to extreme pain and discomfort.
Until now, there have been no treatments that can slow the progression of OA; only physiotherapy and pain management therapies have been available.
The condition frequently results in patients needing hip and knee replacements too.
However, a study that was carried out over a period of three years revealed Protelos was able to reduce the deterioration of cartilage in the knees by up to a third.
The patients taking a two milligram dose of the drug also experienced a reduction in pain and increased mobility.
It was therefore concluded that if patients took Protelos for three years, the progression of osteoarthritis would be slowed by a year.
Professor Cyrus Cooper, who presented the findings of the study in France at the European Congress on Osteoporosis and Osteoarthritis (ECCEO) was excited by the drug's potential.
"This is a major breakthrough," he said.  
"Osteoarthritis is a painful and debilitating condition and for over 20 years we have been searching for a treatment that would allow us to alter the course of the disease, rather than just manage the symptoms."
Cooper added: "The results today are it and could totally change the way we treat osteoarthritis.
"For the first time we have a treatment that can slow the development of this debilitating disease and could reduce or even eliminate the need for expensive and painful joint replacement surgery."
As opposed to being an oral pill, Protelos comes in a lemon-flavoured powder form which is mixed with water which should be taken just before going to sleep.
French pharmaceutical manufacturer Servier is now applying for a licence stating the drug is a successful treatment for both osteoarthritiss and osteoporosis.
The Healthcare Global magazine is now available on the iPad. Click here to download it.