This Drug-Resistant Malaria Parasite is Spreading - Where is it Now?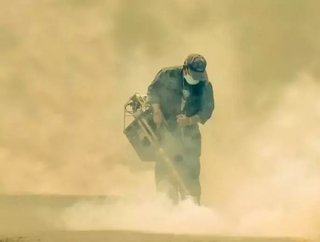 A strain of drug-resistantmalariathat was discovered last summer along the Thailand-Cambodia border has been spreading throughout Southeast Asia, to Lao...
A strain of drug-resistant malaria that was discovered last summer along the Thailand-Cambodia border has been spreading throughout Southeast Asia, to Laos, Vietnam, Cambodia and Myanmar.
A spread into India "would pose a serious threat to the global control and eradication of malaria," said a statement that accompanied a study published in The Lancet Infectious Diseases.
"If drug resistance spreads from Asia to the African sub-continent, or emerges in Africa independently as we've seen several times before, millions of lives will be at risk."
[READ MORE] Ex-Novartis CIO Fighting Malaria in Africa via Text Messages
The senior author of the study, Charles Woodrow of the Mahidol-Oxford Tropical Medicine Research Unit in Bangkok, said researchers had confirmed the presence of resistant parasites at Homalin, Sagaing Region, just 25 kilometers from India.
"To see the levels of resistant parasites that we do extending that far sort of north [in Myanmar] and close to the border was, to some degree, a surprise," Woodrow said.
"We don't know exactly how fast things are moving," he added. "Our study is a snapshot, really, as to the current situation. It's reasonable to say that, yes, we should be worried about movement of people and parasites over relatively short distances and that being a process which would lead for this process to spread further."
Researchers fear the parasites will follow the trajectory of previous drug-resistant strains that eventually migrated all the way to Africa, ruining the current opportunity to eradicate malaria.
Since the Plasmodium parasite developed resistance to other drug types, artemisinin is the best and safest medicine to treat the estimated 198 million malaria infections that occurred worldwide in 2013.
There were about 584,000 deaths, according to the UN's World Health Organization (WHO) – 90 percent of them in Africa.
Artemisinin resistance has not yet been detected in Africa, but is a growing problem in southeast Asian nations like Cambodia, Thailand and Vietnam, and is suspected, though not proven, to have taken hold in South America.
[READ MORE] This Promising Drug Could Finally Destroy Malaria Once and For All
Myanmar, which carries the region's highest malaria burden, is considered the parasite's main route from southeast Asia to India and beyond.
For the study, researchers collected samples from patients at 55 treatment centers across Myanmar and border regions of Thailand and Bangladesh in 2013 and 2014, and examined them for telltale mutations in the K13 or "kelch" gene.
Thirty-nine percent of 940 malaria samples carried a mutation, they found.
"This study highlights that the pace at which artemisinin resistance is spreading or emerging is alarming," said study co-author Philippe Guerin, director of the Worldwide Antimalarial Resistance Network.
"We need a more vigorous international effort to address this issue in border regions."
The malaria parasite is transmitted via the bites of infected mosquitoes.
It multiplies in the human liver and infects red blood cells, and can be deadly if untreated.
"The new research shows that history is repeating itself with parasites resistant to artemisinin drugs, the mainstay of modern malaria treatment, now widespread in Myanmar," said Mike Turner of the Wellcome Trust which co-funded the study.
"We are facing the imminent threat of resistance spreading into India, with thousands of lives at risk."
The team stressed there was no evidence that artemisinin resistance has indeed reached India, "however, few data are available".
The WHO has recommended artemisinin-only treatments be withdrawn from the market in favor of combination therapies to protect against the spread of resistance, but they remain available in many countries.
Follow us on Twitter (@HealthcareGlbl) and like us on Facebook!