Nursing careers: Tips to landing the right nursing position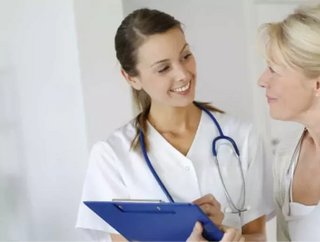 Written by Thomas Verdone While doctors oftentimes get much of the attention in hospitals, it is the women and men serving as nurses that more times t...
Written by Thomas Verdone
While doctors oftentimes get much of the attention in hospitals, it is the women and men serving as nurses that more times than not do the bulk of the work, yet don't always get the deserved recognition.
Nursing is an important and versatile career path that many students embark on every year. There are certain pre-requisites which students must complete before they are eligible to become registered nurses.
If you are looking to begin a career in nursing you will need to take the proper educational steps, understand the job market for nurses in the U.S., and take the right steps to find a job that fits your desires for the beginning of your career path.
Educational Requirements
There are three different educational options for those who are looking to qualify to become a registered nurse in the United States.
The first option is to obtain a bachelor's degree in nursing from an accredited university. Most major universities have a program dedicated to nursing because of the large number of students who are interested in this course of study.
The second option available to students is to complete an associate's degree in nursing. This type of degree typically doesn't take as long as a full bachelor's degree however it will also not provide the same level of focus on the humanities and will include a narrower breadth of subject matter.
The final option for students is to receive a diploma from an accredited nursing program. These programs are often vocational in nature, focusing on the essential skills which will be used throughout your career as a nurse.
This option is great for those who are not able to commit to becoming a full time student or who would prefer to spend less money on the educational portion of the preparation for their career in nursing.
National Examination
Nurses are required to take and pass the national Council Licensure Examination - Registered Nurse in order to be able to begin a nursing career. Candidates are only allowed to take this examination once they have completed one of the three educational avenues listed previously.
There may be different requirements and conditions depending on which state a student resides in so it is always best to check on the details for your specific situation before enrolling.
The only additional requirement is that you are able to provide proof that you are a citizen of the United States at the testing location.
Nursing Job Market
There are more than 2 million registered nurses across America which ranks registered nurse as the most popular position in the field of healthcare and medicine.
This means that there are many opportunities for those who are looking to begin a career as a registered nurse; however those opportunities are not guaranteed to be in a location or field that you desire.
It is important to research which positions are open in your specific area and be able to wait for something to open up if you are particularly set on a specific position.
As many who run hospitals can tell you, without their qualified nurses tending to patients, their facilities would all but cease to function.
About the Author
Thomas Verdone is an author who covers a wide range of topics, including finance, fitness, personal development, and careers in healthcare.