One Brooklyn Health receives $664mn in funding to transform its healthcare services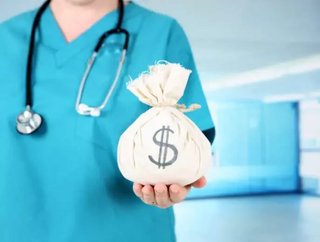 Governor of New York Andrew Cuomo has announced that One Brooklyn Health is set to be transformed through an award of up to nearly $700 million, which w...
Governor of New York Andrew Cuomo has announced that One Brooklyn Health is set to be transformed through an award of up to nearly $700 million, which will see the development of new and upcoming services.
At present, Central Brooklyn is one of the most vulnerable areas in all of New York State, with measurably higher rates of obesity, diabetes and high blood pressure, limited access to healthy foods or opportunities for physical activity, high rates of violence and crime, wide economic disparities due to unemployment, and high poverty levels, and inadequate access to high quality health care and mental health services. 
Consistent with the recommendations in Northwell Health's "The Brooklyn Study: Reshaping the Future of Healthcare," Brookdale University Hospital Medical Center, Interfaith Medical Center and Kingsbrook Jewish Medical Center have partnered together to create One Brooklyn Health, which will serve as an integrated, central health care delivery system in Central Brooklyn.
Targeted investments will enable local care services to provide exceptional patient services. One such area is a 32-site ambulatory care network, where $210 million will be invested and enable increased access to primary and preventative health care services in the highest need areas of Central Brooklyn.
The expansive network will include partnerships with existing community-based providers. This will include partnerships with four Brooklyn Federally Qualified Health Centers (FQHCs)—Bed Stuy Family Health Center, ODA Crown Heights, Brightpoint Health, and the Brownsville Multi-Service Center.
The new facilities are predicted to add approximately 500,000 new ambulatory care visits per annum, a year, which will more than double the number of visits that currently exist in the area. In addition, the new ambulatory care network will:
Build programmatic bridges with SUNY Downstate and support the academic mission and vision of University Hospital.
Integrate with new affordable housing developments which will be built surrounding the three One Brooklyn Health hospitals to include on-site wellness amenities such as urgent care, primary care, and specialty practices.
Create 255 net new jobs and help recruit 300 primary care physicians to the Central Brooklyn area, which has some of lowest rates of primary care physicians per capita in the State.
See also
"Today, we have made a commitment to empower this community and change these disparate outcomes for generations to come," commented speaker Carl Heastie.
"With this initiative, the state is making strategic and comprehensive investments to increase access to quality healthcare, improve preventive care and enhance the delivery of services across the region."
"This holistic investment creates a sustainable, unified health care system to empower historically underserved communities, support health and wellness and ensure a brighter future for the people of Brooklyn," commented Governor Cuomo.
The funds will also support significant infrastructure modernisation at each of the three hospital facilities, including regionalising clinical programs and restructuring inpatient services, and the creation of enterprise wide health information technology platform to improve coordination and delivery of care.
$384 million will be invested in the region's critical clinical and facility infrastructure improvements. Brookdale will see significant facility improvements to maintain its position within the community as a regional trauma centre. This will encompass the development of a new Emergency Department, as well as the expansion of its community health centre.
Interfaith is also set to expand its emergency department and create a Comprehensive Psychiatric Emergency Program (CPEP) Unit supporting the integration of primary and behavioural health care services.
Kingsbrook Jewish will also be transformed into a Medical Village with new and expanded ambulatory primary and specialty care, emergency services, and post-acute care services.
Lastly, $70 million will be utilised to develop a complete, enterprise wide Health IT platform which will be the backbone of One Brooklyn Health. This system will be integrated across all three hospitals technology platforms and provider care network. It will enable quality decision making, improve quality of services and enable effective care management capabilities.