Outpatient consolidation in European healthcare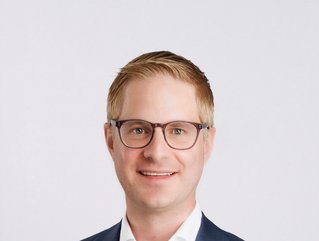 Daniel Fritz, Managing Director at Houlihan Lokey Zurich, explores outpatient consolidation, European healthcare trends and the next wave of consolidation
"What goes on over there, always comes over here" is an observation Europeans often make when referring to the influence of US business trends on developments in the European market. In healthcare it's no different. The pace of consolidation in Europe's outpatient sector has been accelerating rapidly, a trend that's mirroring the US. In areas such as ophthalmology and fertility, the roll-up is taking place more quickly than before and some businesses have grown from US$10m EBITDA (Earnings Before Interest, Taxes, Depreciation, and Amortization) businesses to become US$50m EBITDA platforms.
Why consolidate healthcare
In Germany, for example, there has been a high level of M&A activity in the outpatient sector over the past 10 to 15 years, particularly in laboratories, dialysis centres, ophthalmology, and diagnostic imaging, driven by entrepreneurial doctors, corporates, and investors. The rationale? Outpatient practices are run by individuals and account for about 60% of all outpatient practices in Germany – a prime scenario for consolidation. The total number of outpatient practices in Germany is approximately 150,000, with the majority consisting of physiotherapy, dental, and GP practices.
In the UK, outpatient appointments in England alone have almost doubled in the past decade and account for almost 85% of all hospital-based activity. Overall, the Nordics and UK lead Europe in the move to day-case and outpatient surgery, while France quadrupled its own outpatient surgery proportion in the past 10 years, driven by for-profit hospital groups. The drive to outpatient surgery in the form of day cases rather than inpatient continues at pace – the key drivers are cost containment and the technological advancements in less invasive surgical techniques.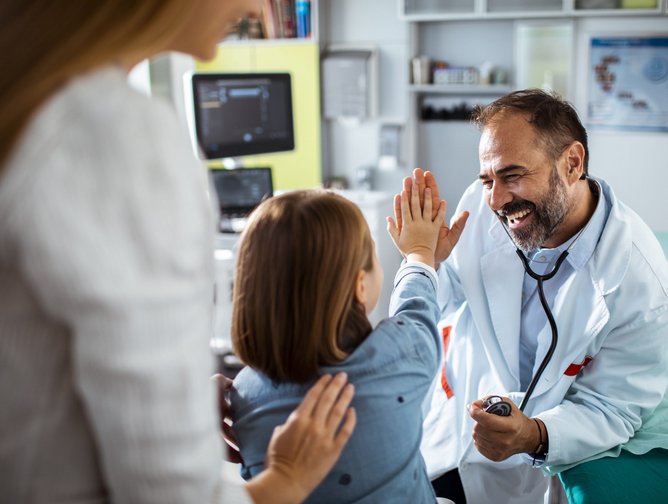 So why has the pace of this healthcare consolidation quickened?
Broadly speaking, for three core reasons:
Increased access to capital as healthcare earnings are seen as non-cyclical, robust, and therefore highly investible
Many successful transactions are leading to investors having an increased level of belief in healthcare roll-ups
Greater expertise and confidence from the PE community in completing these roll-ups – they now have templates for success as they explore new areas to roll-up
Financial investors – led by US PE firms, infrastructure funds, and long-term capital funds – have a large appetite for businesses in the healthcare service market, and more specifically the outpatient and inpatient practices. But why is that? In broad economic terms, healthcare expenditure continues to grow even in economic downturns. Between 1992 and 2019 outpatient and inpatient expenditure has grown at an average of 3.8% in the German market. In financial terms, cash flows can be planned and are predictable looking forward; lenders provide attractive financing terms and multiple arbitrage is possible, e.g. buying single or small group practices more cheaply than a group would be sold as a whole.
Which are the key sub-sectors ripe for further healthcare consolidation?
The next wave of consolidation across Europe is already under way in different outpatient sectors: physiotherapy, cardiology, and oncology. Consolidation is in the initial stages in dermatology and GP practices but has not yet started in urology and gynaecology. This trend is supported both by supply (young doctors often prefer to work for groups over running their own practices due to fewer financial risks, flexible working times, part-time options, the ability to move around, and not working alone) and demand (patient demand, longer opening hours, and groups having better client service capabilities, such as online appointments, etc.).
It is important to point out that local regulations can be instrumental in how consolidation in a market is possible. For example, while dental chains have been around for more than 10 years in Switzerland, the Netherlands, and the UK, in Germany chains have only just started to emerge in the past few years. Additionally, more assets are coming to the market due to a significant number of practitioners approaching their 60s and independent practitioners seeking the support of larger organisations. However, the market is highly fragmented throughout EMEA, with the largest five players only accounting for approximately 5% of the market share.
However, we cannot generalise and must look separately at different disciplines. Dialysis, for example, is already highly consolidated and a few global players dominate the market: Fresenius, Diaverum, DaVita, and American players like US Renal Care. By numbers, the largest five players in EMEA account for 55% of the market share. In ophthalmology, we have seen two large transactions – Veonet and Sanoptis – in the DACH region and are active in multiple countries already. For-profit ophthalmology markets across Europe are becoming stronger and bigger, with considerable scope to consolidate. The largest five players in EMEA account for 26% of the market share.
The next targets about to come to the market are in dentistry; there are several dominant market players forming in single countries: Zahneins in Germany, Dentalpro in Italy, and Vitaldent in Spain. Interestingly, however, to date only two larger groups have managed to build true pan-European platforms: Colosseum backed by Jacobs and European Dental Group backed by Nordic Capital.
The range of consolidation drivers in the outpatient space also applies to additional healthcare sectors. These drivers include:
Being broadly competitive, with improved economics and finances
Having the ability to build a strong brand with better negotiating power
Clinical capabilities, such as improved medical care, more specialist care, and the up-selling of key services and
Having the right structure, such as practices run by older owners looking to exit and a higher number of physicians
Who will this attract as the next generation of buyer groups or exit options? Traditional US PE firms are in the vanguard. However, the sector's viability is likely to attract a wide group of investors, such as infrastructure funds, long-term capital funds, and the IPO markets across Europe.
The pan-European outlook remains very positive as investors see the rewards of backing a sector that has been revitalised post pandemic and underpinned by the benefits of the breadth of healthcare treatments.