This Personal Story About Giving Birth Will Give You Insight into the Delivery Room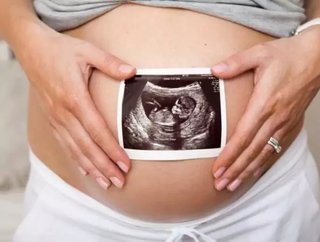 There is nothing more exciting (and terrifying) than bringing a baby into this world. I've had two of my own, and it really is an experience unlike...
There is nothing more exciting (and terrifying) than bringing a baby into this world.
I've had two of my own, and it really is an experience unlike any other. It's exhilarating, exciting, and beautiful and can even be somewhat scary if a problem arises.
After three hours of pushing, my first daughter came out blue, limp and silent. What was supposed to be the happiest moment of my life turned out to be the most frightening.
Thanks to the amazing medical staff and advanced set-ups in the hospital rooms, my baby girl was crying and breathing within minutes. She was then monitored for 24 hours before being released, and thankfully, she is completely fine.
Each year, there are more than 15 million babies born prematurely, according to the World Health Organization.
[READ MORE] Your Baby is Premature, What Does That Mean?
Preterm birth complications were the result of nearly 1 million deaths in 2013. While this number is astonishing, it's significantly lower than it would be if we didn't have the technology and medical teams available that we have in this day and age.
A few things that many hospitals nationwide are doing to ensure the safety of newborn babies and their moms include:
1. Hiring the Best Staff
A hospital is nothing without the staff that is employed there. The Carilion Clinic in Virginia, for example, hires nurses with extensive training in high-risk deliveries and that are certified in electronic fetal monitoring.
If your baby was born prematurely or with some other life-threatening condition, you would want a staff that is able to save your baby's life.
2. Using the Best, Most Advanced Technology
Technology is constantly improving and getting more and more advanced. Hospitals are on board with any help they can get to save a baby's life. John Hopkins Bayview's NICU, for example, uses sophisticated equipment and modern technological advances to treat newborns.
[READ MORE] The Signs to Watch For if Your Child is Having a Stroke
3. Providing Additional Resources
In addition to providing a top-notch staff and advanced technology, hospitals provide you with the people you need to make the transition into motherhood as smooth as possible. They have lactation consultants on site, offer courses to learn about feeding and changing diapers, and will get you in touch with the best pediatricians for your baby.
While many moms write out a birth plan for the big day, often times it goes according to a different plan. Instead of writing out an entire plan, soon-to-be moms can instead ask a few questions to better prepare for the big day.
The article "5 Important Delivery Day Decisions" suggests you decide in advance who you want in the delivery room (especially if you are giving the baby up for adoption), who will hold the baby first and more.
I personally didn't write out a birth plan for either of my children, but I knew who I wanted in the room with me. I knew I wanted an epidural and I knew I wanted to be the first person to hold my baby.
If you are currently pregnant, you can rest easy knowing that your baby will be in good hands when he or she is born thanks to many new and improved delivery rooms nationwide, advanced technology and a warm, friendly and knowledgeable staff.
About the author: Sarah Brooks is a freelance writer living in Charlotte, NC. She writes on a variety of topics including small businesses, health care and technology.
Follow us on Twitter (@HealthcareGlbl) and like us on Facebook!