Prescription testosterone is no longer the answer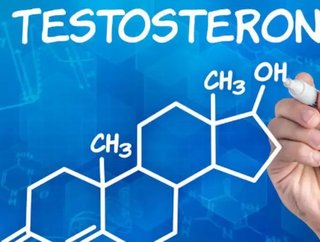 Written by Alyssa Clark When middle-aged men begin reporting low-energy symptoms and low-libido, doctors are quick to prescribed shots of testosterone...
Written by Alyssa Clark
When middle-aged men begin reporting low-energy symptoms and low-libido, doctors are quick to prescribed shots of testosterone in hopes of correcting the symptoms and reinstating a balanced hormone level. However, after a recent study conducted by PLOS ONE, doctors and patients are both rethinking this go-to move and wondering if testosterone should really be the sweeping solution to these cases.
The study was published and funded by the National Institutes of Health, and the data collected analyzed the risk among a large group of men who are suffering from serious heart attacks after being placed on the testosterone treatment. After a closer look at the repercussions from this decision to quickly prescribe testosterone, the study found that the risk for heart complications after the initial prescription doubled. Among men age 65 year and older, there was a two to three-fold increase among younger men with a history of heart disease. All in all, the study reported that the testosterone therapy significantly raised the risk of death, heart attack and stroke in a group of veterans who are predisposed to heart disease.
It is inherently common for men in their 30's to have their testosterone levels decline, and this drop accelerates more with increasing age. It is important to remember though that these declines are normal, much like menopausal symptoms in women, the body changes at a certain age and these symptoms of low-libido and low-energy are highly-likely. Generally, doctors agree that these symptoms do not point to a condition that needs to be treated, and that they would not resort to treatment as a means to correct these.
The study reported, "Dr. Bradley Anawalt, chief of medicine at the University of Washington Medical Center and a member of the Endocrine Society, has said that the rates of hypogonadism—the medical term for deficient sex hormones—run from between 2% to 10% in middle-aged and older men."
The spike in doctors who are placing men on the hypogonadism diagnosis needs to be corrected, and should no longer be the first option when considering a remedy for patients' symptoms. This study has caused the FDA and other public agencies to look into the therapy, and revaluate the standards required for prescribing these medications. Questions have been floating around the industry, wondering if certain pharma companies who manufacture the testosterone are being compensated when doctors prescribe the drugs. Is the age-old problem of doctors lining the pockets of big-name pharma giants once again?
About the Author
Alyssa Clark is the Editor of Healthcare Global