The price to pay for quality Nurses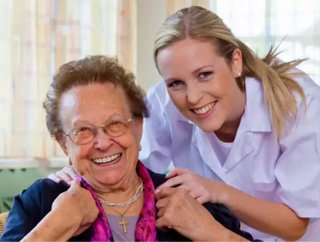 Written by Alyssa Clark The medical field is an industry that will always be relevant and important in society, this given that hospitals are responsi...
Written by Alyssa Clark
The medical field is an industry that will always be relevant and important in society, this given that hospitals are responsible for taking care of patients and for providing the best treatment possible for the public.
Nurses are at the forefront of this care, and hospitals find themselves staffing these nurses year after year.
Sometimes there is a high turnover rate for nursing jobs due to long hours and inadequate pay. Larger hospitals find themselves employing larger numbers of workers, sometimes to the detriment of those workers.
In contrast, understaffing a hospital leads to a decrease in patient satisfaction with the services your nurses provide.
What Do You Pay for Quality Care?
Finding nurses at the right price can be difficult.
The definition of what the right price is can differ from hospital to hospital. The national average for active working nurses in the United States has between $55,000-$65,000 per year since 2011. While this appears to be a substantial income, some nurses make much smaller annual rates.
These nurses usually work in larger hospitals located in big cities. As a result there are more nurses on staff. This leads to cuts in hours, and since the salary has to be distributed to more people, less overall yearly income. There is a much higher turnover rate of nurses in larger hospitals as opposed to smaller hospitals.
Increased pay does not necessarily mean increased nurse care.
The morale and treatment of workers is essential to finding the best nurses. Those who truly love their jobs offer the best care to patients.
Take into consideration some things that you can control in order to lure quality nurses to your hospital.
Scheduling goes a long way to finding great care.
A rotating schedule between nights and days is a fair strategy to employ amongst the staff. It is no secret that nurses work long hours, sometimes 12 to 14 hours a day. Provide breaks and extend vacation options to those who need it. Caring and support goes a long way in not only attracting, but also retaining quality nurses.
Patient Satisfaction Can't Be Overlooked
Lower numbers of hospital staff often contributes to a decrease in patient satisfaction.
If there are fewer nurses to perform in the hospital, then patients can wait for long periods of time to receive the care that they need.
Employ a strategy in which the right amount of nurses will be hired to take care of higher patient intake.
Paying these nurses fairly goes a long way to keeping workers happy. A good work environment leads to better service. Create milestones for your nurses to meet. This provides incentive to do your very best while being financially rewarded.
When you advertise that you are hiring new nurses, make sure that you come prepared to speak candidly about the work environment and pay potential.
The best nurses available will not work for minimal pay, and it is important that you recognize this in order to maintain the integrity of your hospital and the patients that it serves.
About the Author
Tina Samuels writes on personal finance software, mobile marketing, small business, and social media.