The Priory: a top-class rehab facility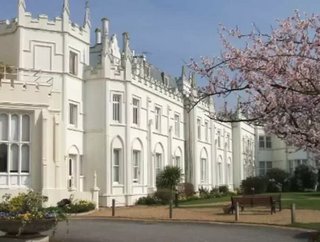 Written by Melissa Rudd In the UK, 'The Priory has become synonymous with celebrities struggling with addiction. It is the famous London clinic w...
Written by Melissa Rudd
In the UK, 'The Priory' has become synonymous with celebrities struggling with addiction. It is the famous London clinic where A list drug addicts, alcoholics, gamblers and manic depressants check-in to start their road to recovery. 
"Of course the Priory brand is important – but you don't get to this kind of position without keeping a very close eye on the quality of the treatment," said Chief Medical Officer, Professor Chris Thompson. 
"What is even better is that the celebrities who do come to us speak very highly of us. Ruby Wax (American comedienne) was with us for depression and she is a great fan of ours and speaks very publicly about the great care we gave her." 
In the past decade, the Priory has treated stars across all types of industries – from footballer Paul Gascoigne to singer Amy Winehouse and supermodel Kate Moss. 
But in reality, the majority of rehab patients are normal people who are not in the public eye. 
Although it is most famous for its rehab treatment, the Priory Group provides treatment for mental health conditions, psychological and psychiatric services including condition management programmes, specialist education, complex care, neuro-rehabilitation services, fostering and care homes. 
It owns over 60 hospitals,schools and care homesacross the UK and Northern Ireland and recently strengthened its market position with the acquirement of theCraegmoor Group for an undisclosed amount. 
Treating addictions
In terms of rehabilitation to treat addictions, Priory hospitals are been famed for the type of service they provide. 
"Not only are we the longest established, so we have the most experience, but what sets us apart from others is the fact that all of our addiction recovery is overseen by consultant psychiatrists," said Professor Thompson. 
"This means that when patients have mental disorders along with an addiction, which is quite common, we can treat for that too. 
"This includes bipolar disease, depression and post-traumatic stress. We have expert consultants in prescribing who understand how that interfaces with the need for the therapy for the addiction." 
Thompson explained that treatment at the Priory depends on the individual's needs. "We offer both the basic '12-step' programme and other forms like cognitive behaviour therapy and relapse prevention treatment." 
Rehabilitation 
For addiction services, each patient is asked to stay at the hospital for four weeks, Thompson said. "In this amount of time we can do a really good job. But some people can't manage that long, some people change their mind and realise they don't want to attempt abstinence yet. 
"The average stay is three weeks, but some patients stay longer if they feel they want to. 
In an addiction unit, nurses on the ward help with the detoxification process, while a wide range of both sessional and employed therapists are on hand to specifically cater with each person's needs. 
Basic therapy is addiction counselling based on the 12-step model, but trauma councillors also treat people with childhood trauma or war veterans that have perhaps become addicted to a substance as a result of trauma experienced in battle. 
Trend
As a result of the global recession, Thompson said there has been an upward trend in the numbers of people admitting themselves for depression. 
"There has definitely been an increase in people coming in for depression. Of course there is a paradox from our point of view that you have to be able to afford the treatment, so we get people come in who are worrying about losing their jobs and not those who have lost them already," he stated. 
Success rate
Priory hospitals measure all of its outcomes for patients, and even offer a free year of aftercare after rehabilitation treatment for each patient. 
"In the initial treatment period, we measure the patient's general mental health. At the end of the usual three to four weeks in hospital, the number of psychiatric symptoms reduces by half," said Thompson. 
"Of those people that keep in touch with us for a year of aftercare which is free of charge, 70 percent are dry and well at the end of that period." 
As well as this, each patient is surveyed on discharge, with a staggering 96 percent stating they are 'very satisfied' or 'satisfied' with the care they have received. 
"Obviously any complaints we happen to receive are dealt with as quickly and openly as possible. That kind of open culture is one of the reasons why we perform so well – because we learn from them and make sure that we improve our service on the back of them. 
"Occasionally I meet people in the public eye who tell me they have been a patient of ours and I have never yet had an experience where anyone has had a bad thing to say about us. 
So what is the secret of Priory's success? 
"I would say it's the excellence of our treatment programme and the very careful quality control we have over all our staff. You can guarantee that all of our staff are going to be highly trained with the most up-to-date knowledge of care and treatment" Thompson concludes.