Procurement & Supply Chain
Warnings over alcohol risk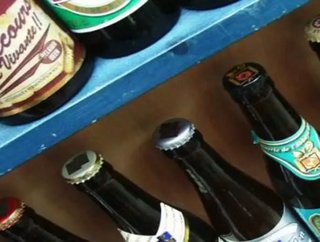 Written By:Abbie Smith A new survey has found thatalcoholwas a factor in more than 5500 consultations with GPs in just one day last month. The statisti...
Written By: Abbie Smith
A new survey has found that alcohol was a factor in more than 5500 consultations with GPs in just one day last month.
The statistics are even more shocking as the figures relate to solely to Scotland, after the Scotland arm of the British Medical Association (BMA Scotland) carried out the survey.
A further investigation found evidence suggesting alcohol-related problems may have peaked, after BMA Scotland's findings equate to 1.4 million consultations every year.
READ MORE FROM THE WDM CONTENT NETWORK:
To read the latest edition of Exec Digital, click here
Study shows our brains can take 'naps'
Ibuprofen, aspirin and paracetamol stop Prozac working
Healthy habits or daily sins?
It is thought that alcohol and the health problems associated with it kills on average five people every day, and the high volume of alcohol-related health consultations will cost the NHS an estimated £28 million.
The BMA also pointed out that the total cost of alcohol and its affects is likely to be higher, as alcohol can be a contributing factor in crime and violence-related incidents.
"Those who suffer from alcohol-related health problems are not just alcoholics or heavy binge drinkers," said Dr Alan McDevitt, the deputy chairman of the BMA's Scottish General Practitioners Committee.
"By regularly drinking over and above recommended limits, a significant proportion of the adult population is at risk of experiencing health problems that are linked to the alcohol they consume, whether it is high blood pressure, breast cancer or even domestic abuse."
He added: "In just one day, nurses and doctors working in general practices across Scotland saw more than 5,500 patients where alcohol had contributed to their ill health."
"But the patients seen in general practice are just the tip of the iceberg. The impact of alcohol misuse across the rest of the NHS, in hospitals and in our communities is far greater."
The study by the BMA looked at 31 GP practices in Scotland out of a possible 1,009. They said that on average 98 people each day in Scotland will be admitted to hospital with an alcohol related condition and 23 people will commit a drink-driving offence.
After carrying out the survey, BMA Scotland used the results to lobby politicians and urged them to outline how they would tackle the issues and risks of alcohol and the effects of binge drinking.