Drinking alcohol may increase the risk of dementia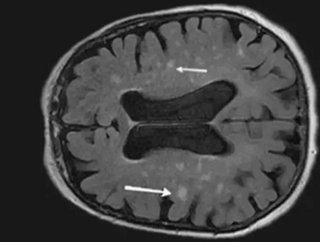 Follow @WDMEllaCopland People who drink moderate amounts of alcohol stand a greater risk of dementia, a...
People who drink 'moderate' amounts of alcohol stand a greater risk of dementia, according to research released by the Alzheimer's Association International Conference today.
Despite previous research suggesting that moderate alcohol consumption could be beneficial, the research suggested that those who had drank moderate alcohol in earlier life or moderately in old age can risk cognitive decline.
To read the latest edition of Healthcare Global,click here
The study tracked the health of over 20 years of 1,300 women in their late 60's, found that the risk of dementia was higher in those who reported drinking more alcohol. Women who switched from abstinence to drinking over the course of the study also increased their risk, in addition to those who drank alcohol 'in moderation' (7-14 units a week). 
The scientists found that:
Women who reported drinking more in the past than at the beginning of the study were at 30% increased risk of developing cognitive impairment.
Moderate drinkers at baseline or at midpoint had similar risk of cognitive impairment to non-drinkers; however, moderate drinkers in the late phase of the study were roughly 60% more likely to develop cognitive impairment.
Women who changed from nondrinking to drinking over the course of the study had a 200% increased risk of cognitive impairment.
Similar research also found that binge drinking can lead to dementia-like problems. In a study of 5,075 men and women, it was discovered that those who reported heavy bouts of drinking- at least one a month- were also more likely to develop dementia-like problems later on in life. Fortnightly binges were found to double the risk.
"We know that binge drinking can be harmful," said Dr. Iain Lang of Peninsula College of Medicine and Dentistry, University of Exeter, who conducted the research. "For example, it can increase the risk of harm to the cardiovascular system, including the chance of developing heart disease, and it is related to increased risk of both intentional and unintentional injuries."
According to Lang, it is not clear whether binge drinking in older adults has a damaging effect on cognitive health and whether it increases the risk a person will develop dementia.
Dr Marie Janson, of Alzheimer's Research UK told the BBC:
"There is mounting evidence linking alcohol consumption to cognitive decline, but this research delves deeper by examining the effects of different drinking patterns in more detail. These researchers found that in older people, even moderate drinking may have a harmful effect, in contrast to some previous research suggesting that moderate drinking may bring benefits."