AI healthcare technology developed to detect dementia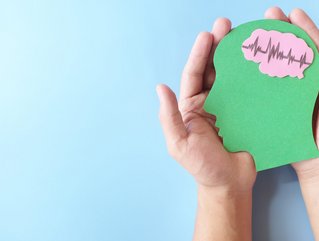 Dementia
Researchers at the University of Sheffield have developed CognoSpeak, an AI technology which identifies signs of dementia and Alzheimer's Disease
Researchers at the University of Sheffield have been developing CognoSpeak, an AI tool that can help to identify early signs of dementia.
Developing AI technology to support those with dementia
Dementia is a global health issue, affecting millions of elderly people and their families. According to the World Health Organization (WHO), around 55m people have dementia today. Due to modern medicine, more people are living longer lives, but there is no known cure for dementia yet - meaning that the number of people suffering with dementia is set to rise. WHO estimates that by 2050, there will be 152mn dementia patients worldwide, almost tripling the 2020 figure.
However, new AI technology is being developed at speed to support dementia patients and to identify those at risk of developing the disease.
CognoSpeak is an AI tool that can help to identify early signs of dementia. The system uses a virtual agent displayed on a screen to engage a patient in a conversation.
As part of the dialogue, the tool asks memory-probing questions inspired by those used in outpatient consultations and conducts cognitive tests, such as picture descriptions and verbal fluency tests. It then uses AI and speech technology to analyse language and speech patterns to look for signs of memory disorders. The tool could be revolutionary in the global healthcare sector, helping with early detection of brain diseases, including dementia.
"The way a person speaks can tell us a great deal about their cognitive health and emotional wellbeing, and give us a very early indication of any signs of cognitive decline that may not otherwise have been detected," said Heidi Christensen, Professor at The University of Sheffield. "CognoSpeak is advanced, high tech and based on world-leading research in this field. We have the biggest collection of data for this type of assessment anywhere in the world, which we're using to advance the technology and improve its accuracy."
Using AI to diagnose dementia
The most common type of dementia is Alzheimer's disease, accounting for approximately 60-70% of cases. Theoretical physicist Stefano Goria is the co-founder and CTO of mental health technology start-up thymia. His expertise is in AI which he hopes to utilise to support those with mental health conditions, including Alzheimer's disease.
"At thymia we're building video game-style tools, powered by AI, to help provide a more objective means of diagnosing and monitoring mental health conditions, including depression, Alzheimer's, Parkinson's and ADHD," said Goria. "Our tools are being designed to support the work of clinicians, handing them the data and insights to spot the signs of mental illness which may be invisible to the human eye."
thymia creates games which guide healthcare patients through activities which allows the AI to track the users voice, eye movement and reactions. Analysing these helps detect the invisible "biomarkers" for mental health conditions.
"A faster, more accurate diagnosis can be made, the right treatment can be identified sooner, and over time, data can be used to help monitor the severity of a patient's condition and their progress in recovery," Goria explains.