Sharing Knowledge: Empowering the NHS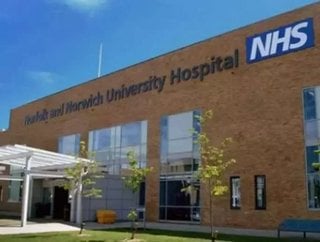 Written by:Nick Miles, Technical Services Director at Imprivata The NHS has been targeted with a gigantic £20 billion of efficiency savings by 20...
Written by: Nick Miles, Technical Services Director at Imprivata
The NHS has been targeted with a gigantic £20 billion of efficiency savings by 2014-15 - a feat which Health Secretary, Andrew Lansley, has agreed will be an "enormous challenge." With purse strings so tight, investing in the new technology can be a hard call for any CIO to make, yet for efficiency savings to be realised and quality of the care improved, change is needed. Equally important is the understanding that any new technology initiative requires physician buy-in to be successful. With that in mind, NHS organisations have become increasingly focused on what has and have not worked at other Trusts, and what can be learned from those successes and failures.
Following the dissolution of the National Programme for IT, NHS organisations regained the sovereignty over their choice of IT systems. While benefitting from the autonomy that this provided, trusts remain acutely aware that learning from peers can help to ensure the best IT decisions are made, and that proven practices are repeated - while the same mistakes are not. Interestingly, NHS organisations in England, Scotland and Northern Ireland seem to be approaching this challenge in many different ways.
NHS Scotland has worked closely with the Scottish Government to align with the strategic priorities set out by the "Better Health, Better Care" initiative and the NHS Scotland Information Assurance Strategy.  This initiative was established by the Scottish Government to remove the unnecessary costs and delay while better managing the workflow complexity associated with accessing electronic patient data. Building the best security was also a key priority to help protect the increasing volumes of sensitive information while allowing for maximum clinician-patient service improvement. As such, Imprivata OneSign has been deployed nationwide to simplify this process while simultaneously protecting sensitive data.
After a successful pilot site at NHS Fife, which was then used as a blueprint for subsequent rollouts in Scotland, the team at Scotland worked with Imprivata to implement a national information sharing scheme. This enabled all the NHS Boards to access data such as best practice guides, deployment plans, guidelines and schedules, as well as stakeholder contact details. In addition, a quarterly project update meeting has allowed the representatives to meet and discuss challenges and successes. The result of this centralised approach means that project managers completely understand and can take advantage of the services available to them, while also has a sound knowledge of the business and technical elements of the solutions.
English NHS Trusts typically take a different approach to IT procurement and implementation, tending to independently implement solutions. Despite this autonomy, English Trusts completely appreciate the criticality of knowledge sharing and usually seek insight from the neighbouring organisations before making investment and deployment decisions.
Norfolk & Norwich University Hospitals NHS Foundation Trust (Norfolk & Norwich) is a good example. Before beginning work with Imprivata, Norfolk & Norwich spoke with other Trusts which had already begun or completed OneSign deployments. This information sharing meant that the project manager at Norfolk & Norwich gained a better understanding of how the solution works in practice and its benefits to workflow and data security. He also better understood how to ensure fast and seamless end-user adoption, which is critical to the success of any IT project.
Once the decision was made to implement secure No Click Access™ to their patient data, Norfolk & Norwich worked closely with Imprivata to follow the best practice deployment guidelines including tips on integration with Connecting for Health (CfH) National smart card and Spine applications, and best ways to integrate into environments like accident and emergency which require fast-user switching on shared machines.
Most recently, Trusts in Northern Ireland have begun to take a hybrid mix of the Scottish and English approaches.Northern Ireland is served by five NHS Trusts, one of which – South Eastern Health and Social Care Trust – has worked with Imprivata OneSign since 2010.After seeing Scotland's successful procurement and rollout process, Northern Ireland wanted to take advantage of the same economies of scale and as such have increased the total number of user licences by over 600% to serve two additional trusts. Like NHS Scotland, the Trusts in Northern Ireland are also implementing a set of data knowledge and sharing tools including best practice guides and deployment plans. Working this way has proven to be economical and also means that the Trusts can easily share tips and guidelines for ongoing use – a huge benefit for both staff and patients.
Any lessons pertaining to education, tips and deployment which can be collected and shared, whether that be with neighbouring Trusts, or more widely across a national system, can have a huge impact on a project's outcome. Looking ahead, sharing best practices will help NHS organisations to not only hit budget targets through efficiency savings, but also to form business cases for new projects, allowing the healthcare industry in the UK to move forward with IT innovation, delivering value and helping to improve the quality of service to patients.
About Mr. Nick Miles, Technical Services Director at Imprivata:
Nick Miles is Technical Services Director at Imprivata, overseeing the Technical Services team across multiple regions worldwide. His area of focus is around the security and workflow management within the healthcare industry, and he specialises in Virtual Desktop Infrastructure and user access workflows. Nick joined Imprivata in February 2009.  Prior to joining Imprivata, Nick held a number of senior technical roles plus over 13 years as a communications specialist within the Royal Navy.Imprivata provides secure access and collaboration solutions for the healthcare market, streamlining application access and simplifying working environments to enhance the clinician workflows and increase security.