Social Media Proves Best for Recruitment in Hospitals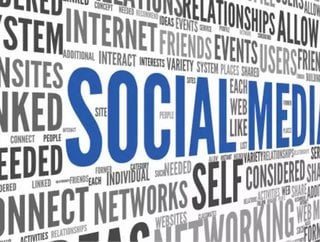 Using Social Media to Recruit the Top Talent According to the Association of American Medical Colleges, the gap between the demand for medical services...
Using Social Media to Recruit the Top Talent
According to the Association of American Medical Colleges, the gap between the demand for medical services and the supply of qualified physicians is expected to widen in the coming years. This means that it will be increasingly difficult for hospitals to recruit top medical talent.
In order to overcome the unfavorable recruiting situation, many hospitals are using the latest media tools to enhance their recruiting efforts, one of which is social media.
If used correctly, social media can be a powerful recruiting tool that can help hospitals convey their employment needs to a large number of qualified medical professionals and seek out the best possible candidates.
Here are a number of ways you can use social media to recruit top talent for your hospital:
Increase Traffic to Your "Careers" Page
Social media websites such as Facebook, Twitter, LinkedIn and Google+ are excellent tools for directing qualified medical professionals to the "Careers" page in your website, where they can get detailed information about the positions you are offering. This can be achieved by interacting with potential candidates and sharing relevant and engaging content regularly on social media websites.
Blogging and participating in live chats can generate conversations and spread the word about your recruitment to many users. The more people you drive to your "Careers" page, the greater the chance that you will find suitable candidates.
Use Social Listening
Social listening and monitoring can make your recruiting efforts more successful. It enables you to search for potential candidates more effectively and gain a better insight into your hospital's reputation as an employer.
By monitoring hashtags and keywords that are related to the healthcare industry and the positions you are offering, you can gain valuable information that can be used to optimize your recruitment campaign. Some social media platforms allow you to look for medical professionals in specific locations.
Share Content that Offers a Good Insight into Your Company Culture
It is important to let potential candidates know about your company culture, so that they will have the assurance that they can achieve a high level of job satisfaction when they work for your company.
As such, you need to share content that provides information about your hospital's employees, work environment, contributions to the society, interesting projects and opportunities for career advancement and personal growth. You can showcase your company culture through your company blog, articles or videos.
Encourage Your Current Employees to Promote Your Recruiting Efforts
If you have employees who are social media savvy, you should encourage them to help spread the word about your job openings on social media.
Generally, referral candidates have a higher chance of getting hired than other types of candidates, and they usually end up being good fits for companies.
If your current employees have extensive networks of contacts in the medical industry, they can contribute greatly to your endeavor to find and recruit the top medical talent.
Social media has helped many hospital owners and managers recruit the best talents in the medical industry, and it can do the same for you.
About the Author
John McMalcolm is a freelance writer who writes on a wide range of subjects, from hospital management to Facebook recruiting.