South Africa's Largest Hospital: Chris Hani Baragwanath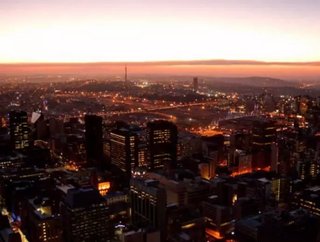 Follow @HealthCareG Read This Article In The May Edition Of Healthcare Global's Digital Magazine Chris Hani Baragwanath Hospital, known affectiona...
Read This Article In The May Edition Of Healthcare Global's Digital Magazine
Chris Hani Baragwanath Hospital, known affectionately as 'Bara' is South Africa's largest hospital and the third largest hospital in the world. Bara is the only hospital in South Africa's largest township sprawling over 173 acres, 429 buildings and 10km of corridor. The hospital has more than 3,000 beds to serve a population of about four million and employs more than 6000 members of staff.
Located in the Soweto area of Johannesburg, it provides medical care to more than 2000 patients every day from catchment areas as far as Klerksdorp. The hospital is one of 40 Gauteng provincial hospitals and is financed and run by Gauteng Provincial Health Authorities. It is a teaching hospital for the University of the Witwatersrand Medical School, along with the Charlotte Maxeke Johannesburg Academic Hospital, Helen Joseph Hospital and the Rahima Moosa Mother and Child Hospital.
Bara operates on three central guiding principles and strives to achieve success on a daily basis, while overcoming challenges associated with its location, funding and skill shortages within the province. Its guiding principles are >>>
To achieve the highest level of patient care based on sound scientific principles and administered with empathy and insight;
To train our work corps to be the best equipped and motivated to serve the sick and injured;
To maintain and defend truth, integrity and justice for all, at all times, to the benefit of patients, staff and the community.
Overcoming Challenges
Like all healthcare institutions, especially those of such a huge scale, the hospital faces many challenges on a daily basis, however Bara is unique insofar as it operates in South Africa, which has the largest HIV/AIDS population in the world; more than half of the patients admitted are HIV positive. Furthermore, the hospital operates within a city with one of the world's highest crime rates and feels the fall out from that. Nearby Townships mean that there is a huge volume of patients admitted to the hospital every day with violence related injuries and on top of this, reports have suggested that violence within the hospital itself has also been a concern, with theft and assault of medical staff a continuing problem.   
The hospital also suffers from a lack of resources and many of its staff find themselves working around the clock to provide the level of care required by the high volume of patients. There are not enough beds, the equipment is often out of date and the facility often faces power outages.
Bara is likely one of the most challenged medical institutions in the world and yet it still manages to achieve successful levels of patient care day in day out. This is largely down to the dedication and hard work of its senior management team, the provincial health department and its team of medical professionals. In the past few months, the hospital has also appointed a new CEO, leading to a lot of positive discourse surrounding the facility. The new CEO hopes to continue building on the success of the hospital while tightening up processes, assessing where cost savings can be made to facilitate to purchase of more medical equipment and training to ultimately generate a more positive PR image for the hospital that does such good work. 
Read Related Articles In Healthcare Global
Overcoming Skill Shortages
South Africa has for many years suffered from a lack of skilled employees within the healthcare sector. Lack of funding and poor education often means that there are not enough medical professionals qualified to serve in hospitals and healthcare institutions.
Bara has taken great steps to overcome this hurdle by working closely with the University of the Witwatersrand Medical School, along with the Charlotte Maxeke Johannesburg Academic Hospital, Helen Joseph Hospital and the Rahima Moosa Mother and Child Hospital. Not only has this provided the hospital with a steady stream of qualified medical professionals, it has also enhanced the level of care the hospital gives its patients. Being attached to a research institution has meant that medical breakthroughs reach the hospital much quicker. Its connection with these universities has also raised its profile in the local area, sparking new funding avenues.
Furthermore, the hospital is also dedicated to providing its staff with regular training to bring them up to date with the latest processes and health and safety compliance rules. The new CEO believes that training is exceptionally important for all levels of employees from senior physicians through to cleaners and ward technicians to maintain successful levels of patient care. As such training both internally and externally is top of the agenda.
Despite working in exceptionally challenging circumstances, the staff and senior managers at Bara do the hospital and the local community proud every day. The dedication of staff is unparalleled and it is this level of devotion to facilitating better healthcare in South Africa that will see the hospital improve and develop now and in years to come.