Success for addicts: the business of adventure based therapy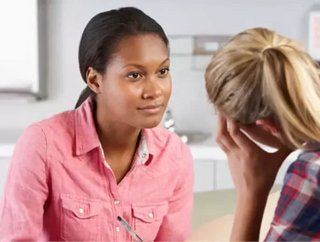 Written by Haleigh Adventure-based addiction therapy is a form of experiential psychotherapy that encourages recovering addicts to build new coping sk...
Written by Haleigh
Adventure-based addiction therapy is a form of experiential psychotherapy that encourages recovering addicts to build new coping skills, confidence and problem-solving strategies through participation in outdoor recreation and games. Adventure-based therapy takes place near or on the grounds of an inpatient rehab facility and involves conquering man-made challenge courses like rock climbing walls and rope courses, as well as taking part in simple games and interpersonal skills-building exercises. It is not to be confused with some other types of experiential psychotherapy, which may involve camping or even long-term living in the wilderness.
Adventure-based therapy is particularly effective for addiction because it helps recovering addicts get in touch with their emotions and opens up opportunities for new lines of communication between patient and therapist that may not be present in the traditional talk therapy setting. Experiential therapies can help recovering addicts develop and strengthen their interpersonal skills and reform destructive behavior patterns.
Adventure-based therapy seeks to put the lessons learned in traditional therapy into practice. An experiential therapist gives each patient the opportunity to work toward his or her personal therapeutic goals in a safe but challenging setting. For example, a patient with poor boundaries, who has trouble asserting him- or herself, may be encouraged to set a boundary and quit navigating the ropes course when he or she is ready, regardless of how much of the challenge is completed. However, a patient who has trouble following through and tends to face life with a self-defeating attitude may be gently coaxed to finish the entire course.
The point is not to force each patient to complete each challenge, but to guide each patient in approaching each challenge in the way that best helps him or her to face fears, connect with his or her own feelings, live in the moment, let go of self-defeating beliefs and feelings, explore his or her spirituality, build trust and so on. At most inpatient rehab centers, like the Sierra Tucson Arizona drug rehab, adventure-based therapy is totally voluntary. Forcing recovering addicts to go through adventure-based therapy against their wills could be counterproductive and hamper recovery progress.
Adventure-based therapy gives addiction specialists the chance to see how recovering addicts react to challenges in the heat of the moment. Through experiential psychotherapy, therapists can coach patients on how to put the lessons they're learning in therapy into practice when they encounter situations that cause fear, stress, frustration and other negative emotions. Experiential therapists also use interpersonal skills-building exercises to coach recovering addicts on some of the everyday life skills they most often have trouble with, like asking for, receiving and giving help.
There's more to it than that; adventure-based therapy also allows therapists to break through a patient's emotional defenses. This is particularly important for recovering addicts, many of whom have spent years abusing substances in an effort to hide from uncomfortable feelings and who are consequently coming into treatment without the skills to identify and express their own feelings. Adventure-based therapy brings out those feelings, so the therapy team can work to help the patient process them.
 This form of therapy also involves many team-build activities and trust exercises, which enhance communication skills and strengthen the interpersonal skills needed for strong relationships with loved ones, friends and co-workers. Adventure-based therapy helps recovering addicts become aware of the emotions that lead to damaging and destructive behaviors, like shame and anger, and help them work on strategies to come to terms with those emotions in healthy ways.
Most of all, adventure-based therapy helps recovering addicts — particularly well-educated, high-functioning individuals — break free from the trap of intellectualization. Many intelligent, well-educated recovering addicts succumb to the belief that they can think their way out of a substance abuse disorder. In fact, the only way to recover from substance abuse issues is to acknowledge and work through the emotions behind the compulsive substance abuse and learn the skills necessary to continue coping with emotions in healthy ways.
For recovering addicts, adventure-based therapy that involves facing safe, man-made challenges and participating in trust-building exercises can have profound emotional and therapeutic benefits. It's an excellent way for recovering addicts, who have often cut themselves off emotionally, get back in touch with their own emotional selves. When performed under the guidance of a qualified experiential psychotherapist, adventure-based therapy has the power to change lives.