Top 10 healthcare campuses across the world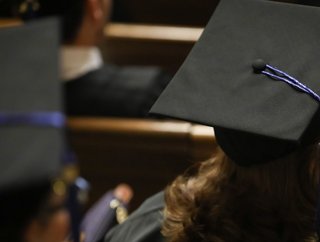 In the post-pandemic world, a career in healthcare has caught the interest of many prospective students. Here are our Top 10 global healthcare campuses
10. University of Ibadan
Ibadan, Nigeria
As the first university to be founded in Nigeria, in 1948, the University of Ibadan (UI), was built on the grounds of a former Military General Hospital on land leased by the Ibadan chiefs.
Senior Lecturer Dr. Akin Ojagbemi was recently recognised as being in the top 1% of dementia experts.
9. Federal University of Rio Grande do Sul
Rio Grande do Sul, Brazil
The Federal University of Rio Grande do Sul is celebrated internationally for its faculty, modern laboratories and diverse activities within the student community.
Programmes aim to enable students to aid the overall health of patients from children to the elderly; from regular health issues to those in need of advanced care.
8. Institute of Medical Education and Research
Chandigarh, India
Established in 1962, the Postgraduate Institute of Medical Education and Research (PGIMER) offers healthcare students more than 50 medical and nursing courses, from Undergraduate to PhD.
The Institute is endorsed by the Ministry of Health and Family Welfare, Medical Council of India (MCI) and the Indian Nursing Council (INC).
7. University of Lagos
Lagos, Nigeria
Since 1962, the University of Lagos has offered healthcare students in search of knowledge a well-rounded and qualitative education.
Also known as 'The University of First Choice and the Nation's Pride', the University of Lagos nurtures a professional workforce dedicated to the political, social and economic development of Nigeria.
6. University of Sydney
Sydney, Australia
The University of Sydney was the first university founded in the continent of Oceania and continues to rank as one of Australia's best universities. Whatever their social or cultural background, medical students are welcomed to fulfil their potential and build a healthier Australia, from the city to the outback.
5. Shanghai Jiao Tong University
Shanghai, China
In 2005, the Shanghai Second Medical University merged with Shanghai Jiao Tong University, offering courses that focus on health management, preventive medicine and psychology.
The University of Edinburgh partnered up with Shanghai Jiao Tong University to focus on One Health, a collaborative approach that recognises the interconnection between people, animals and the environment.
4. All India Institute of Medical Sciences
Delhi, India
Founded as an institution of great national importance through an Act of Parliament, the All-India Institute of Medical Sciences was established to demonstrate the best standard of medical education across the country.
The education provided at the institute ranges in terms of qualifications, but encourages self-sufficiency across all of them.
3. Heidelberg University
Heidelberg, Germany
As one of the oldest medical faculties in Germany, the Medical Faculty in Heidelberg holds an international reputation.
The medicine degree consists of three phases: preclinical study, clinical study and the practice year.
Students are offered e-learning programmes, digital databases and instructional videos to aid their independent study.
2. Monash University
Melbourne, Australia
Australia's biggest university is research-intensive across its many international classrooms. Monash is a global institution with five Australian campuses and another in Malaysia, as well as a joint graduate school in China, a learning centre in Italy and a research centre in India.
"Adopt as your fundamental creed that you will equip yourself for life; not solely for your own benefit, but for the benefit of the whole community," said founder Sir John Monash.
1. Université de Paris
Paris, France
In 2019, Université de Paris was created through a merger between two other universities: the Paris Descartes and Paris Diderot. The institute offers students 49 laboratories and 18 science and technology platforms for their training and research across medicine, pharma and odontology.
The Lariboisière medical school was built in the 19th century following a second cholera pandemic. Now, in the post-pandemic world, more students are looking to work in the healthcare sector and begin their studies with distinguished doctors.