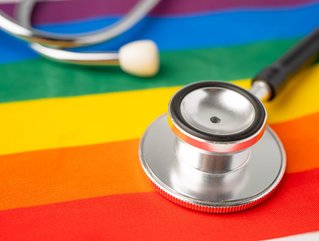 This pride month, we look at the Top 10 LGBTQ+ healthcare issues and support available from the NHS, American Medical Association, Williams Institute & ILO
Since 1972, Pride has grown from a single march to a whole month. Over the years, more businesses have stamped the rainbow flag on their logo to show that love wins, but for some in the LGBTQ+ community, Pride Month can be tough. Many health issues continue to impact them and work needs to be done inside and outside of the group to make the world healthier for everyone in the LGBTQ+ community.
Men who are gay, or who identify as LGBTQ+, are still disproportionately impacted by HIV.
"Stigma and discrimination in the workplace marginalize people, push people living with HIV into poverty, and undermine the goal of decent work," said Chidi King, Chief of the ILO's Gender, Equality, Diversity and Inclusion Branch.
Home is at the foundation of good health. Some young members of the LGBTQ+ community may have been disowned by family members and face homelessness.
Housing discrimination persists for financially independent adults too, according to the Williams Institute, 50% of LGBTQ adults own their own homes, as opposed to 70% of those in non-LGBTQ groups.
8. Surviving sexual abuse
7. End-of-life care considerations
"Serious illness and end of life are harder for LGBT older adults, because they're at a disadvantage in three areas: Financial security, social support and the effects of this lifetime of stigma and discrimination," said Dr. Carey Candrian, of the University of Colorado School of Medicine, in conversation with the American Medical Association.
6. Domestic abuse is unreported
Domestic abuse is an underreported issue generally, but there are some areas which directly impact the LGBTQ+ community.
An abuser might threaten to out the victim to their family, friends or employer, or argue that the injuries won't be taken seriously by health care professionals, due to their sexual orientation.
Feeling anxious is a normal human response to uncomfortable situations. In the UK, hate crimes against LGBTQ+ people have increased since 2015. As a result, the LGBTQ+ community may feel more anxious about everyday activities, where they might fear being watched or judged by others, or in worst case scenarios, they may be afraid of physical violence.
Self-hatred can manifest in those in the LGBTQ+ community, who may wish they were different. This is also known as 'internalised homophobia' and can weigh heavily on mental health and relationships. Victims might feel intense shame of themselves or their partner and may feel envious of those LGBTQ+ members who seem full of self-love.
For those who have not yet come out, experience anxiety, live in a country which does not support LGBTQ+ rights or for those who have been physically attacked for their sexual identity, Pride Month can be a tough time with intense feelings of depression.
However you feel, here are some international resources.
According to the NHS, people self-harm to express intense emotional feelings, punish themselves, relieve tension and also to assert some control over their body and circumstances. Being bullied, feeling stressed or having arguments with family members can also be a cause for this. As a result, the LGBTQ+ community is at particular risk of feeling pulled towards self-harm.
The statistics for young people in the LBGTQ+ community are hard to read, with 48% admitting to self-harm.
People who identify as LGBTQ+ are at a higher risk of thinking about suicide, as well as attempting it, in comparison to those who are heterosexual.
Each reason is different, but the reasons above contribute to this. Creating a world where stigma has been shattered, there are equal housing rights for all, real support for those suffering from domestic violence or recovering from sexual abuse and concrete help available for those who need mental health support will impact the LGBTQ+ suicide rate.