Top 10 most state-of-the-art hospitals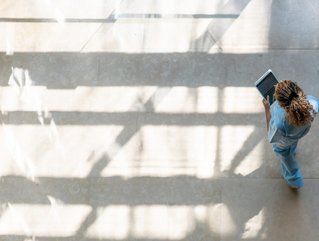 State-of-the-art hospitals
Here are our Top 10 most state-of-the-art hospitals, from the USA to the UAE, these are centres of excellence using new technology and enduring empathy
10. Massachusetts General Hospital
Boston, USA
18,000 employees
President: David Brown

Founded in 1811, Massachusetts General Hospital was the first educational hospital of Harvard Medical School and it remains the biggest. The Mass General Research Institute conducts the USA's largest hospital-based research programme, with annual research operations of more than US$1bn, with 9,500 researchers working in 30 institutes.
LinkedIn: Massachusetts General Hospital
Twitter: @MassGeneralNews
9. The Johns Hopkins Hospital
Baltimore, USA
11,500 employees
CEO: J.P. Holland
At Johns Hopkins Medicine, the staff are on a mission to improve the health of the community - and the wider world. Each year, the hospital supports 2.8m patients. Johns Hopkins Medicine also conducts biomedical research, educates medical students, scientists, health care professionals and the public and provides patient-centered medicine to prevent illness, diagnose sickness and treat a vast range of healthcare issues.
LinkedIn: Johns Hopkins Hospital
Twitter: @HopkinsMedicine
8. Universitätsklinikum Heidelberg
Heidelberg, Germany
900 employees
CEO: Ingo Staudacher
The Heidelberg University Hospital is an internationally renowned biomedical research institution. Its core goal is to develop of innovative diagnostics and therapies for patients in need. 13,700 people are employed across the clinic and faculty and in its 50 clinical departments there are 2,000 bed. Each year, the Heidelberg University Hospital sees 1,000,000 outpatients. The hospital works together with the German Cancer Research Center (DKFZ) and the German Cancer Aid, in running the National Center for Tumor Diseases (NCT) Heidelberg, a pioneering oncological team and the Hopp Children's Cancer Center (KiTZ), which supports children and adolescents.

LinkedIn: Universitätsklinikum Heidelberg
Twitter: @uniklinik_hd
7. Centre Hospitalier Universitaire Vaudois
Lausanne, Switzerland
7,000 employees
CEO: Nicolas Demartines
CHUV (Centre Hospitalier Universitaire Vaudois), works in close partnership with the University of Lausanne and is one of the five teaching hospitals in the country and is headquartered in the Canton of Vaud, Switzerland. Patients with a range of needs are supported, including those with somatic and psychiatric health concerns. The 16 clinical and medico-technical departments at CHUV are well-known for academic achievements across health care, research, and teaching. Each year, 80,261 patients are treated and 3,177 babies are born.

LinkedIn: CHUV | Lausanne university hospital
Twitter: @CHUVLausanne
6. Singapore General Hospital
Singapore
10,000 employees
CEO: Kenneth Kwek
2021 was Singapore General Hospital (SGH) bicentennial year. It is a restructured hospital and not-for-profit institution, dedicated to innovative translational and clinical research. SGH prioritises supporting doctors, nurses and other healthcare professionals and its mission is to provide the best service, education and research – the "three pillars" of SGH. For the bicentennial celebrations, the hospital asked Dr Lucy Davies, Senior Resident of Anaesthesiology, to write a song to celebrate: 'We Stand Strong'. The lyrics include:
"As we train, we grow and learn
We teach future generations
Each will take their turn
We shape the future of health
And together we carry on
Facing each challenge, calm and strong."
LinkedIn: Singapore General Hospital
Twitter: @mysgh
5. Mediclinic City Hospital
Dubai, UAE
34,000 employees
Hospital Director: David Eglington
Science is at the core of Mediclinic, from its treatment to the way it cares for patients. The hospital offers international-standard technology and medical expertise.
Mediclinic City Hospital is a part of Mediclinic Middle East, which belongs to Mediclinic International, a private hospital group with operating platforms across Southern Africa and Namibia, Switzerland and the United Arab Emirates. It has a 29.9% shareholding in Spire Healthcare, a UK-based healthcare group which has 38 hospitals.

LinkedIn: Mediclinic Middle East
Twitter: @MediclinicME
London, UK
10,000 employees
CEO: David Probert
A new hospital with state-of-the-art facilities using cutting edge technology, with spectacular views across London, University College Hospital is located on Euston Road, close to Warren Street and Euston Square Tube stations and is within walking distance of Euston railway station.
In 2005, University College Hospital was officially opened by Her Majesty the Queen. Services offered to patients include regular care, such as Accident & Emergency, cancer care, critical care, general medicine, general neurology, in addition to a hyper-acute stroke unit, endocrinology, general surgery, ophthalmology, dermatology, rheumatology, orthopaedics, paediatric & adolescents, and urology.
LinkedIn profile: University College London Hospitals NHS Foundation Trust
Twitter: @UCLHCharity
3. Cleveland Clinic
Cleveland, Ohio, USA
70,000 employees
CEO: Tomislav Mihaljevic
Cleveland Clinic is one of the largest and most respected hospitals in the USA. Founded in 1921, not-for-profit Cleveland Clinic combines clinical support and hospital care, alongside research and education. The whole Cleveland Clinic health system includes eight regional hospitals, 16 family health centres and a children's hospital for rehabilitation. The hospital has held fast to the vision of Cleveland Clinic's founders, in offering outstanding patient care based upon the principles of:
Cooperation
Compassion
Innovation

LinkedIn: Cleveland Clinic
Twitter: @ClevelandClinic
2. Mayo Clinic Rochester
Rochester, Minnesota, USA
63,000 employees
CEO: Gianrico Farrugia
The Mayo Clinic is committed to providing holistic care to everyone who needs it - 1.4m people a year. Its mission is to inspire hope and promote health through integrated clinical practice, education and research. Its long-term vision is to transform medicine to solve serious and complex diseases.
Gianrico Farrugia, M.D., is the President and CEO of the Mayo Clinic. "To succeed, you need people, technology, and space—the platform—to bring people together," he said.

The hospital was ranked as No. 1 by U.S. News and World Report and Newsweek.

LinkedIn: Mayo Clinic
Twitter: @MayoClinic
1. Cleveland Clinic Abu Dhabi
Abu Dhabi, UAE
1,500 employees
CEO: Jorge A. Guzman
The Cleveland Clinic Abu Dhabi is a part of Mubadala Health's network of top-class health facilities. The hospital is a version of the US-based Cleveland Clinic's type of care, expertly designed to face complex and critical care requirements in Abu Dhabi.
The Cleveland Clinic Abu Dhabi has five Centers of Excellence: Heart & Vascular, Neurological, Digestive Disease, Eye and Respiratory & Critical Care. ​​​​​​​

LinkedIn: Cleveland Clinic Abu Dhabi
Twitter: @CCAD