Top 10 Most Technologically Advanced Hospitals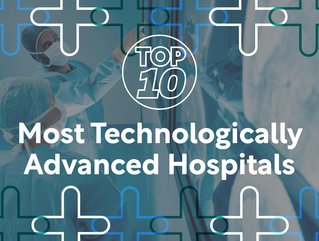 Top 10 Most Technologically Advanced Hospitals
Singapore General Hospital, Cleveland Clinic, Sheba Medical Center, King's College Hospital & more are our Top 10 Most Technologically Advanced Hospitals
South Korea
Asan Medical Center in South Korea is considered a renowned hospital for its commitment to medical excellence. The Medical Center is equipped with state-of-the-art medical technology and facilities. It continually invests in advanced equipment, enabling accurate diagnoses, precise surgeries, and effective treatments. The hospital stays at the forefront of medical advancements, often pioneering new techniques and therapies.
South Korea
Seoul National University Hospital has utilised state-of-the-art medical equipment and telemedicine services across its facilities. SNUH has combined existing diagnosis and treatment models with high-tech disease control and prevention programmes. The hospital is focused on 'the development and globalisation' of its medical technology, while still keeping 'love, kindness and communication' at its core.
Israel
Founded in 1948, Sheba Medical Center is the biggest healthcare facility in the Middle East and rated by Newsweek as one of the best hospitals in the world. It uses innovative technologies, from AI to digital health initiatives to support staff and care for patients.
Following the devastating hostilities between Israel and Palestine, Sheba's Safra Children's Hospital and MSR-Azrieli Medical Simulation Center are conducting emergency medical training for military teams nationwide, to help them save civilian and military lives.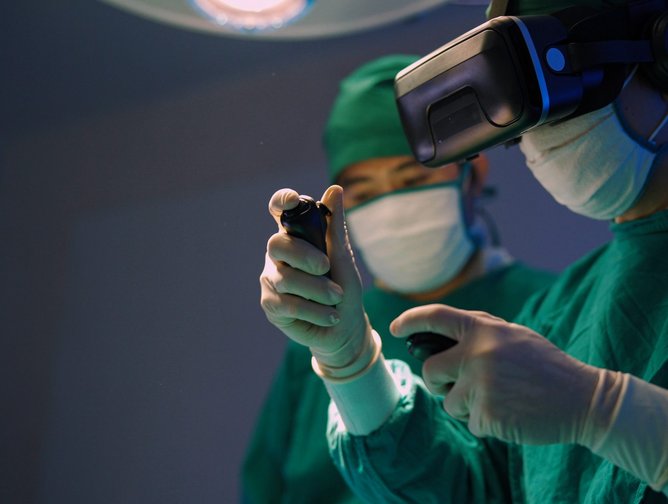 Technologically Advanced Hospitals
Singapore
A leader in smart hospital technology, Singapore General Hospital utilises robotics, automation and a range of digital healthcare solutions in its patient care. SGH holds three pillars to its core: its mission is to provide the best service, education and research.
Thailand
Bumrungrad International Hospital proudly offers high-quality medical care and a range of services. The Hospital has state-of-the-art medical technology and invests in advanced medical equipment, enabling effective treatments and minimally invasive procedures.
United Kingdom
King's College Hospital has adopted digital health solutions, including telemedicine and remote monitoring, to improve patient outcomes and provide efficient healthcare services.
This week, neurosurgeons from Kings College Hospital, have received US$40,000 from NICO Corporation, to assess brain fibre tracts and tumour removal.
Germany
Charité is one of the biggest hospitals in Europe and Germany's largest university hospital. It is known for its dedication to medical innovation and research, because in shaping the future, everyone counts. The staff at Charité make it 'a place where the spirit of innovation is lived and where interdisciplinary work takes place with respect and openness'.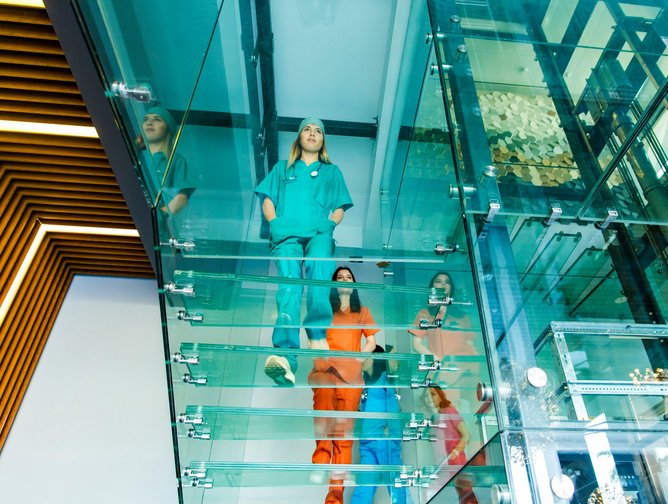 Hospitals
United States
Each year, Johns Hopkins hospital supports 2.8m patients, on its mission to improve the health of its community.
Johns Hopkins leads in biomedical research and is at the forefront of medical research and technological breakthroughs, from the use of robotics to telemedicine.
United States
Not-for-profit Cleveland Clinic was founded in 1921. It is best known for its innovative use of healthcare technology, from its use of electronic health records and digital health solutions that help healthcare professionals work more efficiently and enhance patient care.
United States
The Mayo Clinic is dedicated to advanced medical research and providing holistic care to 1.4m people each year. Its aim is to inspire hope among patients and staff and promote health through integrated clinical practice, education and research. In the long-term the Mayo Clinic hopes to transform medicine to solve complex diseases, using the latest in healthcare technology.
*********************************************
For more insights into Healthcare - check out the latest edition of Healthcare Digital and be sure to follow us on LinkedIn & Twitter.
Other magazines that may be of interest - Manufacturing Magazine. Check out our free upcoming virtual event, Manufacturing LIVE, 6th December 2023.
*********************************************
BizClik is a global provider of B2B digital media platforms that cover 'Executive Communities' for CEO's, CFO's, CMO's, Sustainability Leaders, Procurement & Supply Chain Leaders, Technology & AI Leaders, Cyber Leaders, FinTech & InsurTech Leaders as well as covering industries such as Manufacturing, Mining, Energy, EV, Construction, Healthcare + Food & Drink.
BizClik, based in London, Dubai & New York offers services such as Content Creation, Advertising & Sponsorship Solutions, Webinars & Events.