TOP 10: World's Biggest Health Care Trade Shows to Attend in 2015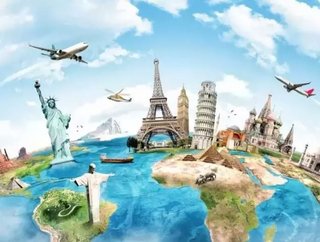 The health care industry is one of the world's largest and fastest growing industries. Every year, hundreds of trade shows and conventions are held...
The health care industry is one of the world's largest and fastest growing industries. Every year, hundreds of trade shows and conventions are held across the globe, gathering thousands of health care companies and hundreds of thousands of visitors.
We have created a list for the biggest and most important trade-shows in the world (by number of exhibitors). The reasons for these trade shows' success are pretty obvious: you get the chance to connect with leading professionals in your sector, manufacturers showcase some of their latest and most innovative products, and you usually get to see devices in action and start or extend business relationships.
Here are our top picks for health care trade shows to attend this year.
Natural Products Expo West – Anaheim, USA | March 4-8, 2015 
The Natural Products Expo West convention has been victim of its success, in such extend that organizers had to expand exhibit space for this year's event. As a matter of fact, it is estimated that approximately 2,400 exhibitors will be showing up this year. The main trade show will be open Friday, March 6 and Saturday, March 7 from 10 a.m. to 6 p.m. and Sunday, March 8 from 10 a.m. to 4 p.m. at the Anaheim Convention Center.
During the event you will be able to check out the Fresh Ideas organic marketplace and several hundred booths with food supplements and organic products in Hall Engredea, Hall E and the Next Pavilion.
KIMES – Korea, Seoul | March 5-8, 2015
KIMES is eager to contribute to the expansion of exports and the improvement of health care facilities, hospital equipment and modernization of the development of the domestic medical device industry. The event exhibits everything from surgical equipment to radiology and physiotherapy supplies. 
IDS Dental – Cologne, Germany | March 10-14, 2015
The 2015 International Dental Show is bound to be as noteworthy as the last event was, when over 2,058 exhibitors graced the 125,000 visitors with their presence. Organizers are pleased that the internationality of the event is ever-expanding and look forward to greeting participants on March 10, when the event is scheduled to begin.
The must-attend dentistry trade show is open between 9 a.m. and 6 p.m. and will showcase more than 2,150 exhibitors in an event aimed at presenting the latest innovations to dentists and dental technicians.
COSMOPROF Worldwide – Bologna, Italy | March 20-23, 2015
For the last 45 years Cosmoprof Worldwide has climbed as the #1 event when it comes to the cosmetics and wellness industry as well as for the professional beauty sector. Approximately 2,450 exhibitors from 69 countries are prepared to provide the latest innovations in natural health, perfumery, cosmetics, beauty salon, hair, spa, nails, packaging and contract manufacturing.
Cosmoprof Worldwide Bologna has become the international hub for professionals to gather. The over 207,000 visitors are expected to arrive on March 20.
CMEF – China | May 15-18, 2015 and October 23-26, 2015
The China Medical Equipment Fair (CMEF) is Asia Pacfic's leading event serving the entire value chain for the medical devices market. The event is held in China twice a year – in spring and autumn – and the city hosting the event changes every edition.
During the trade fair thousands of products, including X-ray imagery, optics, rehabilitation nursing, in vitro diagnosis and first aid, will be presented by top medical device companies.
CMEF has seen more than 70 editions in the 31 years since its inception. The event, hosted by Reed Sinopharm Exhibitions (RSE), will have an estimated 2,600 exhibitors and around 10,000 attendees in 2015.
Hospitalar – Brazil, Sao Paulo | May 19-22, 2015
Hospitalar is one of the most important trade shows for the Latin American health care industry. It takes place between May 19 and 22 in Sao Paulo, Brazil. During the convention, visitors will be able to see state-of-the-art medical devices and gadgets for a wide array of uses including rehabilitation, emergency and transportation, laboratories and pharmacies. Approximately 1,250 exhibitors are expected to display their products in front of 91,000 professional visitors.
Bio International Convention – Philadelphia, USA | June 15-18, 2015
The BIO Exhibition is the world's largest biotechnology convention aimed at providing a means for exhibitors to showcase their innovations in front of executives and influential decision-makers.
With well over 60 state, regional and country pavilions and more than 1,700 exhibitors, the convention will bring together top 25 pharmaceutical companies, world-renowned CRO's and CMO's, and more than 300 academic institutions, research laboratories, government agencies, biotech companies and service providers.
Attendees are expected to arrive on June 15 in Philadelphia (Pennsylvania, USA), when the First-time Attendee orientation as well as the Welcome Reception are scheduled. The tri-state region of Pennsylvania, New Jersey and Delaware is home to 80 percent of the U.S. pharmaceutical industry, making Philadelphia one of the pharmaceutical centers of the world.
FIME – Miami, USA | August 5-7, 2015
FIME is one of the leading medical trade fairs in the health care market and the top medical show in the United States. The conference starts August 5 at 9 a.m. and ends on August 7 at 2 p.m. and showcases 1,400 exhibitors from hospital and disposable product suppliers to surgical equipment, laboratory, diagnostic suppliers, medical technology providers, pharmaceutical companies and more.
Last year FIME Expo attracted an outstanding 52,890 attendees, a majority of which came from the U.S. and Latin America.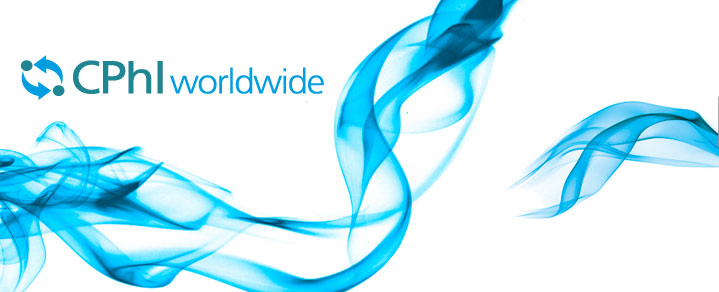 CPhI Worldwide – Madrid, Spain | October 13-15, 2015
The idea of meeting over 36,000 senior pharmaceutical professionals gathered from more than 140 countries is inviting, to say the least. With as many as 2,200 exhibitors presenting APIs (Active Pharmaceutical Ingredients), packaging and ingredients, CPhI Worldwide is the best and most cutting-edge pharma expo.
This year's event will take place in Madrid, Spain (place at Avda. Del Partenon 5, Madrid) from Tuesday, October 13 to Thursday, October 15.
About the author: David Ortega Puertas is a 26-year-old Frenchman with online marketing experience in various industries. After an interesting period as Marketing Manager for a Swiss Software & Web development company, he has been an early employee of Medicamatch.com (www.medicamatch.com), the world's largest business-to-business network in the health care industry. With an awesome team, they are trying to bring some connectivity, freshness and dynamism to shake-up an industry that is in some aspects still too traditional.
Follow us on Twitter (@HealthcareGlbl) and like us on Facebook!