Top 5 Medical Careers to watch in 2014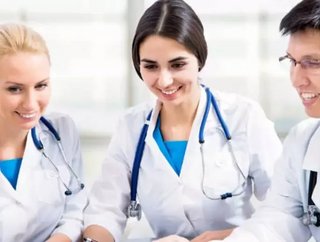 Written by Alyssa Clark 1. Medical and Health Services Manager; average salary $93,670 From a perfect blend of a business mind and a love for all thin...
Written by Alyssa Clark
1. Medical and Health Services Manager; average salary $93,670
From a perfect blend of a business mind and a love for all things that are healthcare, this Manager position is born. This position is directly responsible for planning, directing, supervising and coordinating the delivery of healthcare to a sundry of avenues, while getting to both participate in the world's healthcare system and remain business-savvy. From 2008, this position has already been reported by the U.S. Department of Labor to have grown 16 percent and counting. Education wise, this position requires a master's degree in your choice of a range of specialties: health services administration, long-term care administration, health sciences, public health, public administration or business administration. A bachelor's degree could suffice for some entry level positions in the field.
2. Registered Nurse; average salary $67,720
With one of the most important jobs in the industry, these nurses are responsible for saving lives and being the right hand to physicians around the world. In a fast-paced and ever-changing industry, nurses need to be on their toes at all times in order to keep up with the pace of hospital work. This position offers to be one of the most rewarding positions available, due to the amount of interaction and help these nurses provide patients with on a daily basis. Nurses always seem to be in high-demand, with the projected amount of 582,000 positions estimated to be available up until 2018. Education to become a RN consists of three parts: a bachelor's degree, an associate's degree and a diploma from an approved nursing institution.
3. Medical Records and Health Information Technician; average salary $35,010
Do you want to work in the healthcare sector, but do not want to see much interaction with patients? In this position, responsibilities include mastering patients' health information and not diagnosing the patients' symptoms or ailments. These personnel are extremely valuable to any office, and can account for a hospital or office's efficiency and accessibility for its patients. Medical records and information technicians are projected to experience a 20 percent job growth through 2018, marking this career as one to invest in for the future. Concerning education, this position can be obtained with a 2-year associate's degree.
4. Medical Assistant; average salary $29, 760
This position puts the emphasis back on the daily interaction with patients, because Medical Assistants have frequent face to face action with patients. These assistants review patient history and will often take vital signs when a patient initially visits the hospital, and is waiting to be seen by the physician. If you enjoy working with people and getting to stay hands on in the healthcare field, then this position is for you. These positions are expected to grow by 34 percent through 2018. In terms of education, these degrees can be attained through associate's degree programs in one to two years.
5. Pharmacy Technician; average salary $29,330
If working in a clinical healthcare setting is not appealing, and nursing or medical assisting is not your cup of tea, it is still a possibility to work in a pharmacy setting administering medication to patients. According to the Department of Labor, 75 percent of pharmacy techs work in a retail setting. These technician aides are set to increase by 25 percent by 2018. These careers require one to two year certificate or associate's degree programs.