Top 5 tips to increase patient safety and avoid hospital error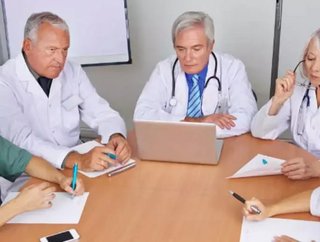 Written by Alyssa Clark 1. Reevaluate hospital discharges Minimizing the number of readmissions or need for follow-up appointments can not only save o...
Written by Alyssa Clark
1. Reevaluate hospital discharges
Minimizing the number of readmissions or need for follow-up appointments can not only save on overall hospital costs, but can insure the patients from your hospital that they are being treated effectively and correctly the first time through. Operate underneath a simple, steadfast and easily-understandable plan for each patient that contains medical schedule, records of upcoming appointments and names/phone numbers of all involved parties for the patients. The AHRQ researched the effectiveness of these tools in the workplace and found them to reduce admissions rates by a whopping 30 percent.
2. Prevent infections
Be extremely diligent about SOP cleanliness policies within your hospital, but take it a step further by following a systemized routine of five easy steps to prevent central line-associated blood stream infections: wash your hands, use full-barrier precautions, clean the skin with chlorhexidine, avoid femoral lines and remove unnecessary lines. Consistently using these steps will not only help keep personnel on the same operating procedures, but will ensure an extreme level of cleanliness and thoroughness which will improve patient's chances for an infection-free visit.
3. Educate patients
Educating your patients about the importance of things like blood thinners and venous thromboembolism will prevent them from leaving the hospital with prescriptions that they don't know how to properly use. With post-surgery patients typically needing a prescription for blood thinners, it is of the upmost importance that you brief the patient on the potential for developing blood clots and other dangerous side effects. If these drugs are used incorrectly, the result can be uncontrollable bleeding which is among the top causes of adverse drug events and cause for readmissions to hospitals. A free 10 minute patient video is available online or can easily be put together independently by your own hospital.
4. Partner with a Patient Safety Organization
Hospitals can report and share patient safety information with Patient Safety Organizations to help others avoid preventable errors throughout a range of aspects of the hospital sphere. These organizations provide both privacy and confidentiality thus creating a secure environment where clinicians and healthcare organizations can use commonly used procedures to collect, discuss and analyze publicly traded data. This can improve the overall quality of healthcare being provided within the specific hospital, as well as helping to improve the quality of hospitals on a global scale. Identifying risks, calculating increases/decreases based on said adjustments and analyzing overall hospital success are all benefits of partnering with one of these safety organizations.
5. Survey your hospital's patient safety culture
Conduct frequent surveys of your hospitals to assess the facility's patient safety culture, from the hospital's employees to the patients being served within the hospital itself. Improving patient safety culture can be small gestures like patient/staff interventions and tracking the changes elicited from the close interaction over time. Extend these surveys to all aspects of the hospital, especially if your facility has a satellite care hospital, nursing home or rehabilitation center. Another key to this objective is making sure you have the right employees. Be sure to speak with your staff weekly about the importance of patient safety, and how detrimental positive customer experience can be to the overall success of a hospital's supply chain.