Top 5 tips to increasing savings throughout a hospital's supply chain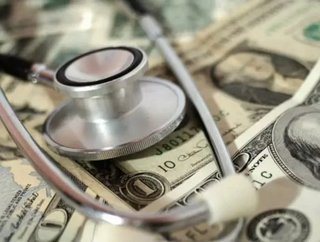 Written by Amy Morin Despite high healthcare costs, hospitals still operate on a very tight budget. Sometimes people fear cost-cutting efforts will ne...
Written by Amy Morin 
Despite high healthcare costs, hospitals still operate on a very tight budget.
Sometimes people fear cost-cutting efforts will negatively impact patient care or staff morale.
There are some ways in which hospitals can trim their budgets while still providing high quality, and sometime even better, care to patients.
1. Implement a Wellness Program for Staff
Sometimes hospitals forget to look at the costs that staff's illness can have on the budget. A wellness program for staff can greatly reduce health insurance premiums and sick time.
Hospitals can encourage the staff to take care of their health by offering reduced or free gym memberships.
They can also encourage participation in weight loss support groups or meetings with nutritionists. Members who choose to participate can receive reduced healthcare costs.
Obesity isn't the only thing wellness plans should target. Hospitals can also offer incentives for disease management.
For example, members who have diabetes can benefit from education to help them manage their symptoms.  A healthier hospital staff will not only save money, it will allow staff to provide optimal patient care.
2. Conserve Water
Water can be a huge cost for most hospitals. Installing low-flow faucets and showerheads can help conserve a lot of water.
Fixing leaking toilets and dripping sinks can be an excellent investment that can save vast amounts of water and money over the course of a year.
3. Conserve Electricity
Hospitals often waste a lot of electricity. In addition to many large appliances, hospitals usually have hundreds of TVs and thousands of lights.
Replacing appliances with energy star appliances can lead to a big savings. For example, replacing the washers and dryers alone can save thousands of dollars in electricity costs.
Often, many rooms are lit up whether or not they're being used. Meeting rooms, waiting rooms and bathrooms are often left with the lights on. Installing motion sensors on the lights can help ensure that lights are turned off when rooms are vacant.
4. Provide Case Management
Case managers can save hospitals money by reducing unnecessary admissions.
Sometimes hospitals don't receive reimbursement for admissions that aren't proven to be medically necessary. However, without suitable placements, hospitals have to continue to care for patients until they can safely be discharged from the hospital.
Case managers can work with patients and their families to find them appropriate services.
For example, a family may decide they can no longer care for an elderly patient at home. However, they may not be certain how to find a nursing home so they take the patient to the hospital. Insurance likely won't cover the hospital admission. A case manager could have assisted the family in obtaining nursing care on an outpatient basis.
Case managers can provide outreach and link families to services in the emergency department, on the medical units and at the time of discharge.
Over the course of a year, case managers may be able to save hundreds of thousands of dollars.
5. Monitor Overtime Pay
It's important to find the right balance of hospital staff that will give the staff plenty of hours but also won't result in too much overtime. Hospitals can monitor the overtime pay and look for opportunities to reduce how much extra staff are earning.
Hiring per diem employees can reduce costs when the patient census is high.
Travelling nurses can be a great option for hospitals who find they are in need of increased staff. Maintaining the right balance of employees helps hospitals manage their budgets.
Sometimes it takes some creativity to help reduce hospital costs.
It can be done however, and it doesn't need to negatively impact patient care or staff morale.
About the Author
Amy Morin writes about parenting, psychology and money management.