Top National Hospitals Are Making Plans for Expansion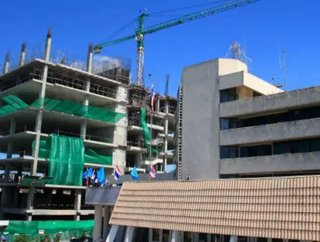 Written by Adam Groff Is an Expansion in the Works? When hospitals both large and small expand their practices, patient outreach and general care is a...
Written by Adam Groff
Is an Expansion in the Works?
When hospitals both large and small expand their practices, patient outreach and general care is able grow to the next level as well.
And, as with anything that involves change, timing is everything when it comes to a successful hospital expansion.
So, what are some of the telltale signs that a hospital needs to increase its size and which hospitals in the country are already expanding?
Hospital Expansion in the U.S.
With an ever-growing population and new medical issues arising everyday, it's no wonder hospital expansion is on the horizon in cities all across the country.
According to the American Hospital Association, there are 5,754 registered hospitals in the United States. And of those, roughly 20% are in need of expansion.
There are a number of U.S. hospitals already jumping on the expansion bandwagon for a multitude of reasons.
Whether it's because of patient overpopulation in certain regions or access to more advanced facilities, the following hospitals have grown to meet the need:
* The University of Michigan - Because of an influx in cases relating to heart damage caused by chemotherapy and radiation, The University of Michigan's Health System has just expanded and is launching the state's first cardio-oncology clinic in Ann Arbor.
* Nemours - The nationwide Nemours Children's Hospital is expanding its medical services to Wilmington, Delaware, where it will unveil the state-of-the-art Nemours/Alfred I. DuPont Hospital for Children. Set to open in early 2014, the expansion will promote an environment of physical, emotional, and spiritual healing for children.
* Baptist Medical Center - The Baptist Medical Center, which is part of the larger Baptist Health System located in Jacksonville, Florida, is expanding its cardiology efforts. The expansion will include a joint cardiac and interventional radiology center.
Reasons for Expansion
Whether it's years of favorable operating revenue, the need for more facilities, or a ripe environment for additions, the reasons behind hospital expansion are sometimes varied.
But, in general, expansion usually comes down to one thing: accommodation.
* Additional Wings - From new surgery facilities to the need for specialized services and the equipment that follows, sometimes hospitals simply require more space to operate. And, depending on the need, the expansion can include the addition of a simple wing all the way to the construction of a technologically advanced medical campus.
* Supplementary Operating Suites - When there's a lack of operating suites in any one hospital, the amount of patient intake is limited. And, in order to avoid turning away patients in need, hospitals are expanding their operating suites to take on more cases, especially those cases that involve emergency procedures.
* Auxiliary Emergency Departments - In terms of first response, a hospital's ER and urgent care facilities must meet the needs of incoming patients. Because of this, many hospitals concentrate their expansion efforts in the emergency department by increasing patient privacy with dedicated waiting rooms.
* Inpatient and Waiting Room Expansion - It goes without saying that if a hospital increases its services, then what must follow are higher capacity inpatient recovery wings and general waiting rooms. This is exactly what hospitals are keeping in mind with their expansion efforts.
When it comes to medical expansions, hospitals across the country are opening their arms and expanding their wings in order to put patients first.
About the Author
Adam Groff is a freelance writer and creator of content. He writes on a variety of topics including personal health, the need for an HVAC contractor, and small business.