Trailblazer: Ken Ortbals, the CEO of WestCare Foundation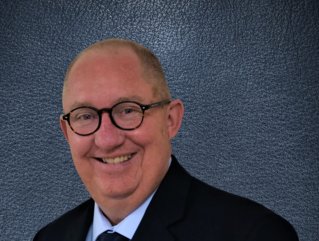 Ken Ortbals, the CEO of WestCare Foundation
Ken Ortbals is the CEO of WestCare Foundation. He manages WestCare's global clinical functions & works hard to build up relationships with patients
Ken Ortbals is the Chief Executive Officer of WestCare Foundation, Inc., a nonprofit behavioural health service based in Henderson, Nevada. Ortbals is responsible for the management of WestCare's global clinical and administrative functions, across its 24 non-profit entities that work in 17 states, four territories, and three countries.
Sharing healthcare patient information securely
Ortbals has a Bachelor of Science in Business Administration with a dual major in Management Information Systems and Accounting, from Central Missouri State University.
Ortbals went onto manage project implementations in the wireless communications and telecommunications industry with Accenture, a multinational management and consulting, technology services, and outsourcing company. He stepped into the healthcare sector by working on a Robert Woods Johnson Foundation project in Kansas City. The project united local organisations in using a new technology: the electronic health record.
"The idea was that this would enable providers to share client information across the community, greatly helping those serving women in recovery and their families," says Ortbals. "We then used this model to develop more extensive collaborations in mental health and child protection services."
The positive reception of the project turned into managing a software development company which licensed other software products to nonprofits.
"The biggest challenge I have encountered is sharing patient information across a network of providers," Ortbals added. "The healthcare industry struggles with this today, even with the millions of dollars invested into health information exchange. The simple sharing of information is difficult, time-consuming, and expensive. This is exacerbated for nonprofit organisations that have to enter duplicated information across multiple systems to receive payment for services."
Building meaningful relationships between patients and healthcare professionals at WestCare Foundation
In 2015, Ortbals started at WestCare as Chief Information Officer, later taking on the role of Chief Financial Officer position and the additional responsibility of Executive Vice President.
Working in the healthcare sector, his biggest lesson has been in developing assessment tools that foster meaningful encounters between providers and patients.
"These encounters are necessary to identify patient challenges to achieve overall wellness successfully," explains Ortbals. "For WestCare, this looks like assessing the patient's current life regarding the social determinants of health: healthcare, economic stability, education, social and community context, neighbourhood and built environment. Each of these factors plays a vital role for a patient with mental health and/or substance use disorders."
Over Ortbals' career, he has learned to be a results-oriented leader. He uses his background in accounting and information security for a unique perspective, while still welcoming innovative ideas. Ortbals is dedicated to installing a high morality and fairness culture across WestCare and leads by example. For those joining the healthcare sector, his advice to them is to embrace new technology.
"The healthcare sector is rewarding and full of endless opportunities to serve your community," he says. "One thing to note is that you can never get too comfortable with how you do something, as you must be willing to use the ever-changing technology that enables quality patient care. This means continually learning and growing because every healthcare job will inevitably evolve alongside healthcare and technology.