Vaccine for meningitis B will be available by Spring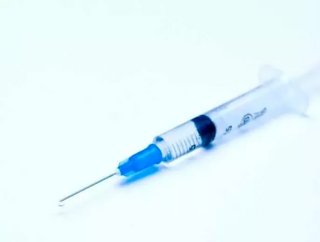 A vaccine which is able to protect against the most common and deadly form of meningitis – the B strain – has been developed by scientists...
A vaccine which is able to protect against the most common and deadly form of meningitis – the B strain – has been developed by scientists.
Meningitis B is currently the only strain of the disease for which a vaccine is not available, but following a large-scale patient trial there are now hopes the new development could become available in the spring.
Testing of the new vaccine revealed that just two doses of the vaccine gave effective protection to young children, teenagers and adults against roughly 80 percent of meningitis strains that are found in Europe.
To read the latest edition of Healthcare Global, click here
Novartis is the pharmaceutical manufacturing company behind the 4CMenB vaccine, which will be available privately if it receives a licence for patient use.
The company filed an application for a licence to the European health regulatory body a year ago and are currently awaiting the results.
Although vaccines have been developed which protect against meningitis C, pneumococcal meningitis and the hib strain, the B vaccine has been the hardest to develop because it takes many different forms.
Meningitis B is also one of the most feared strains of the illness, as it can kill in less than four hours and leaves survivors with life changing disabilities.
During a study of the 4CMenB vaccine, researchers in Chile gave different doses of the product to over 1,600 teenagers.
They found that two to three shots of the treatment stimulated an immune response in almost 100 percent of teenagers who received the active vaccine rather than the placebo.
Previous research has also suggested the vaccine has similar results in young children and adults.
The research team believe giving people two doses of 4CMenB six months apart from each other will offer the best protection against meningitis B.
The results of the study, which was funded by Novartis, have been published in The Lancet medical journal.
Writing in the publication, the researchers from the University of Chile said: "Following successful implementation of routine childhood vaccination with serogroup C meningococcal conjugate vaccines, serogroup B is now the most serious cause of meningococcal disease in Europe and elsewhere, with a substantial medical burden.
"In the UK, for example, up to 19 percent of laboratory confirmed cases of invasive serogroup B disease between 1999 and 2006 were fatal."
The Healthcare Global magazine is now available on the iPad. Click here to download it.