Velindre Cancer Centre partners with Vernacare to put patient dignity first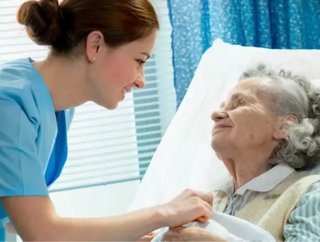 Written by Janet Kilpatrick The specialist cancer hospital, based in Whitchurch, Cardiff, has introduced the new VernaFem female urinal to offer immob...
Written by Janet Kilpatrick
The specialist cancer hospital, based in Whitchurch, Cardiff, has introduced the new VernaFem female urinal to offer immobile patients greater independence and comfort in toileting.
The award winning single use female urinal has been launched by UK medical products manufacturer Vernacare as a safe, dignified and time-saving new method of continence care for females who are unable to get out of bed to use a commode or toilet.
Nina Price, Infection Control Nurse for Velindre said: "VernaFem has liberated a number of our very ill, bed-bound ladies. Some patients with spinal cord compression who have been dependent on nurses to roll them on and off a slipper pan to pass water, or who have required manual handling to manoeuvre them onto a commode, have gained independence in toileting themselves. This is a hygienic, comfortable and dignified method of toileting that raises standards of patient care."
She added: "Female urinals can be a crucial aid to patients when making the transition to community care and this is something that we are encouraging. The ability for cancer sufferers to be able to toilet themselves independently, particularly in the night, is very beneficial and reduces care needs. We are, therefore, pleased that we are able to introduce patients to this new method in hospital so that they might feel confident in continuing the method at home."
VernaFem has been developed in partnership with NHS Trusts from across the UK, who were involved from product design phase through to prototype evaluation. VernaFem provides a cost effective  alternative to other continence care options, such as catheterisation, bedpans and pads.
The product has been designed to empower patients to toilet themselves with little or no assistance from healthcare staff. This is important in increasing patient dignity, confidence and self esteem. Because VernaFem is a  single-use pulp product it provides a hygienic option that can reduce the cost burden of  healthcare acquired infections
The urinal's wide base provides stability while maximising capacity.  It has a wide opening to reduce spillage and a curved lip, which moulds to the female body for ease and comfort in a range of positions - from lying down to sitting.
VernaFem is made from recycled newspaper at Vernacare's UK production facility.  As such, it can be disposed of sustainably using pulp disposal units, also manufactured by Vernacare. By using this hygienic disposal method, hospitals can also improve their environmental performance since, after use, the urinals disintegrate into minute fragments that  wash away down the drains using a cold water process.
For further information, free samples or to arrange a free trial of VernaFem, contact Vernacare on 01204 529494, or email [email protected],  www.vernacare.com