What Top 3 medical careers are highest in demand?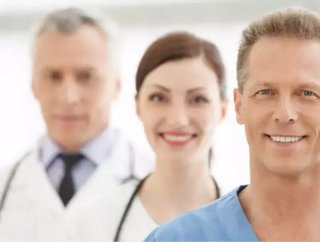 Written by Heather Legg Medical jobs continue to be a growing field. And one of the best places to work in the medical field is in a hospital. Hospita...
Written by Heather Legg
Medical jobs continue to be a growing field. And one of the best places to work in the medical field is in a hospital.
Hospitals aren't just for doctors and nurses; a plethora of medical jobs are housed in hospitals. In fact, according to Monster.com, almost 5.7 million people work in hospitals.
Sure not all of these are medical related - hospitals need custodial staff and security, among other non-medical positions, but the number of medical field employees in a hospital is quite amazing.
What kind of jobs can you have in a hospital?
Of course, you've got your doctors, nurses, psychologists and surgeons. But there are a lot of other medically related jobs that you can find in a hospital.
Speech and physical therapists are needed in hospitals as well as health care assistants, play specialists for children, nutritionists and dieticians, radiologists and more. Whatever the medical niche, a hospital needs it.
What are the jobs most in demand?
1. Ultrasound technician - these are high in demand at hospitals and this position has strong predicted growth for years to come. The median salary for an ultrasound technician is around $65,860, according to healthcareerexplorer.
2. Physician assistant - this is one of the 3 highest paying medical jobs in America, coming in at around $90,000 on average,  and it has a good outlook with predicted continued high demand in hospitals.
3. Occupational therapist - with need in hospitals for occupational therapists, this job is in high demand. With a median salary of around $75,000, it may be one to look into if you're interested in the medical field and working in a hospital.
Why work in a hospital?
Hospitals are great paces to work. Not only are the opportunities there, but the satisfaction is high despite the odd hours and high stress.
• Hospital workers feel a strong sense of pride working with patients and their families.
• Hospitals are also great places to get started in the medical field. Whether it's a second career or the beginning of the first one, hospitals are very welcoming to those new in the field.
• Though hours can be a bit odd, they often work for many people. Because of the non-traditional work hours, they offer more flexibility and many people like the few days on, few days off mode of hospital work.
Another major reason to work in hospitals was already discussed - the variety of jobs found there.
From physical therapists to nurses in a number of fields to technology workers to nutritionists, hospitals are home to them all, and many more.
If it's the medical field that you're interested in, consider finding your work home in a hospital.
About the Author
Heather Legg writes about careers and social media, as well as living a mindful way of life.