What's going on with gonorrhoea?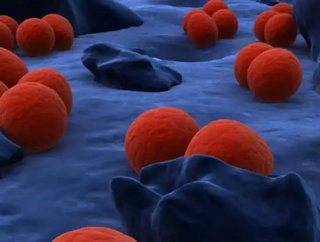 Gonorrhoea is one of the most common sexually transmitted infections (STIs) in the world, and the second most common in Europe. Much has been written i...
Gonorrhoea is one of the most common sexually transmitted infections (STIs) in the world, and the second most common in Europe. Much has been written in the press lately about its spread across the European continent and there are concerns that the STI is becoming untreatable and resistant to antibiotics. On the 6 June 2012, the World Health Organisation (WHO) declared that there is "urgent action needed to prevent the spread of untreatable gonorrhoea."
That was after new figures revealed that cases of gonorrhoea have increased dramatically in Europe over the past few years. According to figures from the European Centre for Disease Prevention and Control's (ECDC) recent surveillance programme on the infection, during 2010 there were more than 32,000 incidences of gonorrhoea.
But what has happened for it to get this far? The simple answer is: because people are having unsafe safe. The ECDC data from 2010 showed that gonorrhoea was reported three times more often in men than in women and the STI was most commonly found in young adults; 45 percent of all cases occur in the 15 to 24 age bracket.
This view was echoed by the Health Protection Agency (HPA) in May, when it was announced that in England alone cases of gonorrhoea increased by a quarter in 2011. Speaking at the time, Dr Gwenda Hughes, the head of STI surveillance at the HPA, said: "The 2011 data is a matter of concern regarding young heterosexuals and men who have sex with men. We anticipated some increase in diagnoses due to improvements in testing in recent years, but not on the scale seen here. This data shows that too many people are putting themselves at risk of STIs and serious health problems by having unsafe sex."
So cases of gonorrhoea are increasing, but that is not the most concerning part. Within the 32,000 cases of gonorrhoea that were identified two year ago, nine percent were resistant to the antibiotics used to treat them, increasing from four percent the year before. The ECDC figures also revealed that antibiotic resistant cases were indentified in 17 European countries, whereas in 2009 this figure only stood at seven.
Commenting on the figures when they were released, Dr Marc Sprenger, the Director of the European Centre for Disease Prevention and Control, said: "This indicates the risk that gonorrhoea may become an untreatable disease in the near future."
There are a number of antibiotics that gonorrhoea is now resistant to, including sulphonamides, penicillin, tetracyclines and quinolones. Current treatment advice in Europe stipulates the use of third-generation cephalosporins; ceftriaxone or cefixime. However, there have been a number of reports that certain strains of gonorrhoea are now becoming resistant to treatment methods.
"Millions of people with gonorrhoea may be at risk of running out of treatment options unless urgent action is taken," the WHO said last month. "Already several countries, including Australia, France, Japan, Norway, Sweden and the United Kingdom are reporting cases of resistance to cephalosporin antibiotics – the last treatment option against gonorrhoea."
Dr Manjula Lusti-Narasimhan, from the Department of Reproductive Health and Research at WHO, affirmed: "Gonorrhoea is becoming a major public health challenge, due to the high incidence of infections accompanied by dwindling treatment options. The available data only shows the tip of the iceberg. Without adequate surveillance we won't know the extent of resistance and without research into new antimicrobial agents, there could soon be no effective treatment for patients."
As a result, the World Health Organisation and the ECDC issued guidelines on how to tackle this ever-increasing threat in June. Both agree a gonorrhoea surveillance plan needs to be established, to assess how far and how quickly drug resistant strains of the infection are spreading.
The ECDC goes on to say that "close collaboration between clinicians, laboratories and local public health authorities is essential in order to ensure that cases with probable or confirmed treatment failure are appropriately investigated and treated." It also believes that increasing awareness of the threat of antibiotic resistant gonorrhoea is vital, not only among the general public, but also in politicians, policy makers and healthcare providers.
Meanwhile, the WHO says that "greater vigilance on the correct use of antibiotics and more research into alternative treatment regimens for gonococcal infections" is the best way to manage the problem. It adds: "WHO's Global Action Plan to control the spread and impact of antimicrobial resistance in Neisseria gonorrhoea also calls for increased monitoring and reporting of resistant strains as well as better prevention, diagnosis and control of gonococcal infections."
Additionally, the HPA has its own ideas of what needs to be done, as Dr Hughes explains: "The rises in 2011 demonstrate it is crucial the work to reduce STIs continues. Improving awareness and encouraging safer sexual behaviour through health promotion and education is essential to helping prevent STIs. Coupled with this, ensuring easy access to sexual health services and STI screening is important for controlling the transmission of all STIs and needs to be focused on groups at highest risk.
"The importance of STI prevention and good sexual health becomes even clearer given emerging resistance to gonorrhoea treatment. Laboratory testing over the last five years has shown a large increase in the amount of resistance to the main drugs used to treat gonorrhoea, presenting the very real danger of untreatable gonorrhoea in the future."