What's next in healthcare
By Jake Pyles and Lisa Romano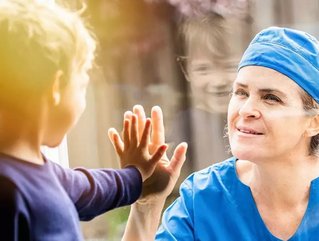 CipherHealth share their predictions for 2021...
The healthcare sector changed drastically in 2020 as a result of the global pandemic. Here two members of the leadership team behind patient engagement platform CipherHealth share their thoughts and predictions for the year ahead. 
The disappearance of the hospital monopoly and tackling racial disparities in healthcare
Jake Pyles, CEO, CipherHealth
Healthcare consumerism was on the rise ahead of the pandemic, but the explosion of telehealth in 2020 has effectively eliminated the geographical constraints that moored patient populations to their local hospitals and providers. The fallout has come in the form of widespread network leakage and lost revenue. 
By October, in fact, revenue for hospitals in the U.S. was down 9.2 per cent year-over-year. Able to select providers from the comfort of home and with an ever-increasing amount of personal health data at their convenience through the growing use of consumer-grade wearable devices, patients are more incentivized in 2021 to choose the provider that works for them.  
After the pandemic fades, we'll see some retrenchment from telehealth, but it will remain a mainstream care delivery model for large swaths of the population. In fact, post-pandemic, we believe telehealth will standardize and constitute a full 30 to 40 per cent of interactions. 
That means that to compete, as well as to begin to recover lost revenue, hospitals need to go beyond offering the same virtual health convenience as their competitors – Livango and Teladoc should have been a shot across the bow for every health system in 2020.
Moreover, hospitals need to become marketing organizations. Like any for-profit brand, hospitals need to devote significant resources to building loyalty, but have traditionally eschewed many of the cutting-edge marketing techniques used in other industries. Engagement and personalization at every step of the patient journey will be core to those efforts. 
Additionally, the protests that erupted after the killing of George Floyd spurred a new reckoning with the vast inequities that exist in America. The fact that the conversation was happening amid a global pandemic underscored the innate connection between the two phenomena. 
Healthcare, one of the biggest structural systems that exists in America, has serious failings when it comes to equity. The fact that the pandemic disproportionately affects communities of color shines new light on the disparities that exist, and we hope that 2021 will mark an industry-wide commitment to addressing inequity and the association between racial disparities and Social Determinants of Health. 
Patient engagement, and particularly breaking down the technological barriers between patient populations and access to information and care, has a key role to play. 
Informal care and managing staff wellness
Lisa Romano, RN, Chief Nursing Officer, CipherHealth
As the pandemic continues to strain hospitals, pushing them to or beyond capacity, we'll see more and more patients recover from COVID-19 at home this winter, either declining admission themselves, or unable to meet more stringent admission requirements. 
The increasing demand for hospital-level care at home allows patients to recover with the support of family and in a comfortable environment, but it also presents challenges, particularly in treating patients experiencing adverse downstream effects of social determinants of health.
The shift to in-home care will also give rise to the informal caregiver – a family member or friend overseeing care regimens for an at-home patient, and a new central element to the patient care circle. 
The new dynamic will demand new tools and integrations. Patients and their families need to be provided with the tools to track health at home, the means to communicate seamlessly with providers on the medium that makes the most sense, and the contextual information to play a meaningful role in their own care. 
The pandemic has also placed unthinkable stress on frontline healthcare workers. Since it began, they've been working under conditions that are fundamentally more dangerous, with fewer resources, and in many cases under the heavy emotional burden of seeing several patients lose their battle to COVID-19. 
The fallout from that is already beginning – doctors and nurses are leaving the profession, or getting sick, or battling mental health struggles. Nursing programs are struggling to fill classes. As a new wave of the pandemic rolls across the country, that fallout will only increase. 
If they haven't already, hospitals in 2021 will place new premiums upon staff wellness and staff health, tapping into the same type of outreach and purposeful rounding solutions they use to round on patients.