Why doctors like healthy mass text messaging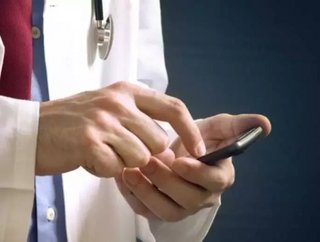 Missed appointments are a common problem in the health care industry, and they can result in a significant waste of resources. As such, many health car...
Missed appointments are a common problem in the health care industry, and they can result in a significant waste of resources.
As such, many health care providers are trying to develop effective systems to minimize missed appointments.
One of the easiest and most effective ways to remind patients of appointments is to send them text messages.
Here is a look at how doctors in the United States are using text messaging to keep missed appointments to a minimum.
How Missed Appointments Can Hurt Health Care Providers
According to an article entitled "Why Medical Offices Should Use SMS," 21 to 32 percent of the appointments that are scheduled by most health care providers turn out to be no-shows. Missed appointments can be detrimental to health care providers in a number of ways.
First of all, it can lead to substantial financial losses. Depending on their medical specialties and locations, doctors can lose $100 to $900 as a result of one missed appointment.
[READ MORE] Six Texting Mistakes Hospitals are Making Today
If they have an average of one or two missed appointments a day, it can cost them $20,000 to $180,000 annually. In the pediatric field alone, missed appointments are causing health care providers to lose about $1.3 billion annually.
Other than eating into the profits of health care providers, missed appointments can reduce the manpower available in medical facilities.
Doctors will not be able to attend to other patients while they are waiting for scheduled patients to show up, and they will end up wasting time if those patients miss their appointments.
Missed appointments take up time slots that can be otherwise used by other patients, and they usually lead to rescheduled appointments, which reduce the number of future appointment slots available for other patients.
Additionally, missed appointments can also undermine the effectiveness of medical treatments, which can have a negative impact on the track records of doctors.
Use Text Messaging to Reduce Missed Appointments
Reducing missed appointments can help health care providers improve their efficiency and productivity, and boost their profits.
As mentioned in an article entitled "How Mass Text Messaging Helps Doctors Cut Down on Missed Appointments", data released by NHS England revealed that almost half of patients cited forgetfulness as the reason why they missed their appointments. Text messaging is a great way to remind patients of their appointments because of its high open rate.
[READ MORE] Can Secure Text Messaging Services Save NHS Scotland in 2015?
According to a study commissioned by SinglePoint, SMS messages have an open rate of 99 percent, and 90 percent of all SMS messages are viewed within three minutes of delivery.
Additionally, sending SMS appointment reminders is much easier, less time-consuming and cheaper than making phone calls, which is the traditional way of reminding patients.
Some examples of health care providers that are using text messaging to reduce missed appointments include Kaiser Permanente, Arkansas Children's Hospital, Spectrum Health Services Center, Summa Health System and others.
The advancement of technology has changed the way health care providers communicate with their patients. 
As more and more people are using SMS as an everyday communication tool, doctors can take advantage of this trend to minimize missed appointments and other communication-related problems.
About the author: John McMalcolm is a freelance writer who writes on a wide range of subjects, from social media marketing to cloud computing.