World Hepatitis Day: the fight is on against new outbreak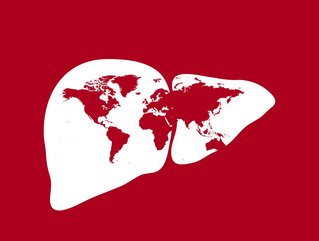 On World Hepatitis Day, Cary James of the World Hepatitis Alliance, discusses how to fight viral hepatitis in the face of a new outbreak in children
Today, 28th July, is World Hepatitis Day (WHD). Hepatitis is inflammation of the liver and it is spread when microscopic amounts of faecal matter are ingested, from objects, food or through an infected person. Those living in areas with unsafe drinking water or in poor sanitary conditions are most susceptible.
Cary James, Chief Executive at the World Hepatitis Alliance, works all year round to make viral hepatitis elimination a reality.
"My role is to champion our members and people affected by viral hepatitis," says James. "I have worked extensively in hepatitis and HIV response for more than 20 years. I began my journey in the grassroots HIV movement in London in the 1990s. I went on to become Head of Health Improvement Programmes at the Terrence Higgins Trust. This role included leading HIV Prevention England – the national HIV prevention programme."
James has been a member of international advisory panels and expert groups on diagnostics, digital communications, health equality, hepatitis, HIV, tuberculosis and sexual health.
Through his work, the urgent need for more action on hepatitis became apparent.
"I was honoured to have the opportunity to lead the World Hepatitis Alliance and play my role in this important fight."
Hepatitis: the facts
Globally, an estimated 354mn people worldwide live with hepatitis B or C, with more than 1.1mn lives lost each year to hepatitis B and hepatitis C
Hepatitis is one of the most deadly and neglected diseases and health crises – one that is claiming a life every 30 seconds
By 2040, deaths from viral hepatitis are expected to exceed mortality from HIV, malaria, and tuberculosis combined
"A safe and effective vaccine for hepatitis B has been available for more than four decades, but many countries have not yet harnessed its power effectively," says James. "More than half of infants worldwide still do not have access to the hepatitis B birth dose vaccine. In Africa, for example, only about 6% of infants receive timely birth dose vaccines.
"The burden of hepatitis disproportionately affects the economically disadvantaged, with an estimated 197mn of hepatitis B-positive people (~79%) living in low- and middle-income countries in the African and Western Pacific regions.
"Despite there being a vaccine and effective treatment for hepatitis B and a cure for hepatitis C – few countries in the world are on track to achieve the World Health Organisation (WHO) target of eliminating viral hepatitis by 2030."
What is World Hepatitis Day?
"With a person dying every 30 seconds from a hepatitis related illness – we need to accelerate the fight against viral hepatitis and increase testing and treatment for the real people who need it," says James. "World Hepatitis Day is on 28 July and will amplify the voices of people affected by viral hepatitis calling for immediate action, and will unite policymakers, medical professionals and the general public.
"The campaign theme 'I Can't Wait' for WHD 2022 will bring the World Hepatitis Alliance and our global network of 320 members in 100 countries together to lead the campaign internationally.
"The 'I Can't Wait' campaign theme builds on the previous Hepatitis Can't Wait global campaign. It will highlight the need to accelerate the fight against viral hepatitis and the importance of testing and treatment for the real people who need it. The campaign will amplify the voices of people affected by viral hepatitis calling for immediate action and the end of stigma and discrimination.
"It highlights the social injustice and inequity caused by the current lack of action on hepatitis elimination, and focuses on the positive action needed to get on track to meet the WHA's 2030 elimination goals."
What is the World Hepatitis Alliance?
The World Hepatitis Alliance (WHA) is a network of 320 community-based organisations in 100 countries.
"Together, we lead the fight against hepatitis through advocacy, capacity building and awareness raising. We are led and governed by people with lived experience of hepatitis and ensure that people with lived experience of hepatitis are at the heart of everything we do.
"We aim to change the course of viral hepatitis, by putting it on the global health agenda. With our work we've spearheaded global awareness days, launched a global movement, held global summits and raised the voices of the people and communities impacted by hepatitis on the global stage.
"We support our members to increase their impact in their own countries and elevate their work to the global level.
"WHO new global health sector strategy (GHSS) was discussed at the 75th World Health Assembly, addressing HIV, viral hepatitis and sexually transmitted infections. Dr Tedros Adhanom Ghebreyesus, Director-General, WHO joined the World Hepatitis Summit 2022 in person, and highlighted that the GHSS sets new actions and targets to eliminate viral hepatitis by 2030.
"We work to hold countries to the promise of elimination, working with countries and communities to accelerate action towards elimination."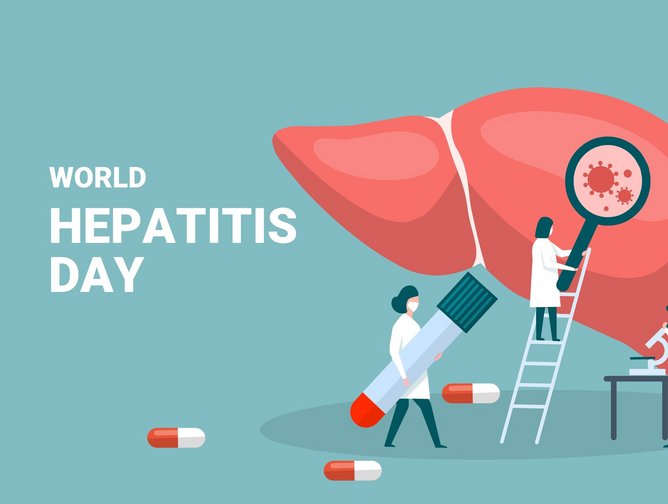 The new outbreak of unexplained acute hepatitis infections affecting children
"Previously, WHO had confirmed that several avenues of investigation are ongoing into the cause of these acute viral hepatitis cases," said James. "Laboratory testing excluded hepatitis A-E viruses in these children. Whilst it has been reported recently UK experts believe they have identified the cause of the recent outbreak of unexplained liver problems affecting young children around the world, WHO have yet to confirm this."
Currently WHO is focusing on detailed country and case reporting, and to provide more guidance to countries on testing and public health practices. 
"In terms of how long it will take them to figure out the reason for the cases, we know that experts are continually working on investigating this and updates will continue to be shared as they learn more."
The power of the hepatitis B vaccine
The key roadblocks to implementing the hepatitis B birth dose vaccine include:
A lack of country-specific evidence of the rates of hepatitis B
High financial costs of vaccine distribution and delivery
Insufficient cold-chain storage
A lack of trained community health workers (CHWs)
A high proportion of at-home births
"Although the cost of the vaccine itself is less than 20 cents, the cost of vaccination does remain a barrier to eliminating hepatitis," explains James. "More than half of infants worldwide still do not have access to the hepatitis B birth dose vaccine. In Africa only about 6% of infants receive timely birth dose vaccines. Birth dose vaccination is currently not supported by GAVI – the vaccine alliance – or other global donors, so there is very little support for countries that want to start programmes.
"Funding and resources must be provided to support the implementation of known, cost-effective interventions to prevent the mother-to-child transmission of hepatitis B.  Hepatitis B education must be provided to pregnant women as a prenatal standard of care, allowing women to be empowered and informed.
"Health care professionals must be provided with mandatory training to increase access to services in antenatal care."
The resurgence of the anti-vaccine movement post COVID-19
Anti-vaxx attitudes, beliefs and vaccine acceptance has always been an issue across many disease areas even before COVID-19.
"We know that vaccine deployment for COVID-19 was varied across countries, with the anti-vax movement having a part to play, and we can see that across other disease areas too," said James. "Since the pandemic there's been a decline in vaccine uptake across other diseases, such as measles, mumps, and polio, with hepatitis B included. We live in a digital age, where misinformation and disinformation spread very quickly online, especially among young people, this leaves many vulnerable to deadly diseases.
"Immunisation saves millions of lives each year, and is a key component of primary health care and an indisputable human right. It is vital for the prevention and control of infectious disease outbreaks. We have a huge role in making sure communities and people living with viral hepatitis receive accurate information about their health."
The future at the World Hepatitis Alliance
Over the next 12 months the WHA will continue to amplify the voices of those living with and affected by hepatitis to tell decision-makers that Hepatitis Can't Wait and they must do more to eliminate it by 2030.
"We will use those voices not only to raise awareness but to increase empathy for people living with hepatitis to combat stigma and discrimination so people living with hepatitis can live freely," said James. "We will continue to raise awareness that the hepatitis B vaccine is a liver cancer prevention vaccine that could save millions of lives if provided to all children at birth - and hepatitis treatment is also an effective cancer prevention tool.
"We will continue to fight for the rights of mothers and babies to receive antenatal care to prevent the mother-to-child transmission of hepatitis. Finally, we will work for greater integration of hepatitis into cancer programmes, maternal and child healthcare, and related health concerns like HIV and tuberculosis."