World Malaria Day: 5 breakthroughs in fighting the disease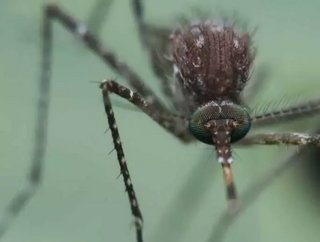 Globally, 3.3 billion people in 106 countries are at risk of malaria. In 2013, only one in five African children with malaria received effective treatme...
Globally, 3.3 billion people in 106 countries are at risk of malaria. In 2013, only one in five African children with malaria received effective treatment, 15 million pregnant women did not receive a single dose of preventative drugs and an estimated 278 million in Africa still live in households with no insecticide-treated bed net, according to the World Health Organization.
However, despite these numbers, malaria mortality rates have decreased by 47 percent worldwide and 54 percent in Africa alone since the year 2000.
The following five advances reflect the progression in the fight against malaria.
RELATED TOPIC: We Are This Close to Ending Malaria Once and For All
1. Breath test
Australian scientists announced breath testing may lead to an easier and earlier detection of malaria, in a groundbreaking study that may eventually replace the traditional blood test. Researchers at the CSIRO and QIMR Berghofer Medical Research Institute discovered people infected with malaria had higher levels of a sulphur-based chemical on their breath.
2. Malaria vaccine
The world's first viable vaccine against the disease could be available in African countries as early as October, after final trial results confirmed its potential to partially prevent malaria in children. Researchers said the vaccine, called RTS,S, was effective in more than a third of children when the first dose is administered between the ages of five and 17 months.
3. Gut bacteria
Researchers at the Instituto Gulbenkian de Ciência in Portugal announced in December 2014 that friendly bacteria in the human gut can trigger a natural immune response against malaria. The sugary proteins on the surface of some healthy gut bacteria teach the immune system to fend off the parasite responsible for the disease, which may explain why some people appear to be naturally immune to malaria.
RELATED TOPIC: This Drug-Resistant Malaria Parasite is Spreading - Where is it Now?
4. Genetically modified mosquitoes
Creating mosquitoes that produce 95 percent male offspring by using a sex-distorting genetic defect may help control malaria, scientists found in 2014. Malaria is caused by a parasite called a Plasmodium and is spread by female Anopheles mosquitoes, who pick up the parasite from infected people when they bite to obtain the blood needed to nurture their eggs.
5. Anti-malaria drugs
As drug-resistant malaria continues to pose a threat, Australian scientists have made headway in the race to find new drugs to fight the disease. Publishing their research in the scientific journal Nature, researchers were able to block the export of important proteins in red blood cells which are essential to sustaining the malaria parasite. It is a revelation in the process of creating new drugs – as there is only one drug left, artemisinin, to treat the disease.