Your Baby is Premature, What Does That Mean?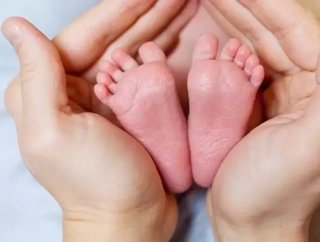 Premature babies have a much better chance at survival today than in previous times, though the challenges and even disabilities to being born premature...
Premature babies have a much better chance at survival today than in previous times, though the challenges and even disabilities to being born premature have certainly not vanished.
A baby is considered premature if it is born before 32 weeks. They often have to stay in the hospital for several days or even weeks, spending their time in the neonatal intensive care unit of the hospital.
Due to hard working doctors and nurses, not to mention advances in health care technology for little ones, the survival rate has grown over the years.
[READ MORE] 13 Things You Need to Know About Concussions, Brain Damage and Sports
Issues Facing Preemies
When babies are born early, they may face several problems, including breathing issues, infection, anemia, problems with the eyes, inability to feed and even bleeding in the brain. Each of these issues poses a serious health risk for the baby.
While all hospitals that accept premature babies are equipped to care for these little ones, some have created a reputation of being the best. They use the latest technology or have tried new techniques that have achieved optimum results.
The Children's Hospital of Wisconsin in Milwaukee has one of the best reputations in the country.
They established a follow-up program for preemies. Those who are born early can come back to the hospital for evaluation on learning disabilities or other impairments that are common with premature babies.
When it is necessary, a treatment plan is created. It also has some of the best survival rates.
The Cincinnati Children's Hospital Medical Center has an MRI scanner right in the NICU.
It allows medical staff to discover issues with the babies at an earlier stage. In other hospitals, the babies must wait until they are able to leave the unit, which can cause a delay in diagnosis and treatment.
Another innovation that may impact how preemies survive is the design of the neonatal unit in Monroe Carroll Jr. Hospital of Vanderbilt in Nashville, Tenn.
Instead of just having curtains separating each newborn and the family, this hospital separates them by room with a bed and private bathroom. This allows the family to stay with the baby and provide the contact that is essential with all newborns.
[READ MORE] TOP 10: Medical Industry Specialty Fields Where Women Dominate
What Moms Can Expect
As the article, 5 Important Delivery Day Decisions states, it is important to make plans ahead of time for what will happen when your baby is delivered and afterwards.
For those who are giving birth to a preemie, their plans may even be long-term.
They must decide where they will have the baby and how they will adjust their lives to spend as much time with the baby as possible. Unlike with a full-term baby, you both won't be going home in a couple of days.
Expect your life to be put on hold until your baby is able to come home.
Emotions will be at an all-time high as you applaud every positive sign or worry over every setback. If you know that your baby will be born early, educate yourself on what to expect.
Ask your doctor what he or she is most concerned about. This will vary based on how early your little one will be.
With the advances in technology and treatment programs, your baby will have better odds of survival and living a normal, healthy life.
About the author: Joyce Morse is an author who writes on a variety of topics, including parenting and health care.
Follow us on Twitter (@HealthcareGlbl) and like us on Facebook!