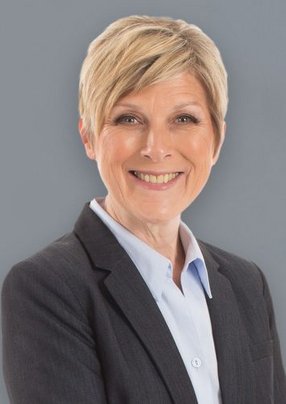 Denise Triba
Chief Human Resource Officer, Ingenovis Health

Ingenovis Health is supporting healthcare professionals as they recover from COVID-19, with projects to uplift their mental health & careers
The global healthcare workforce has been significantly affected by COVID-19, from the physical toil of battling a powerful new virus to a significant rise in violent patients. Many staff are now exhausted, demoralised and looking to leave the sector. Studies show that 32% of nurses are considering leaving the profession and, with a boomer population of imminent retirees, healthcare is facing a perilous future.
In an attempt to counter this trend, novel healthcare company Ingenovis Health is advocating for nurses and assisting them in the profession.
Founded in 2021 and based in Greenwood Village, Colorado, the company is transforming the healthcare sector by uniquely engaging with nurses, physicians and other clinicians through the nurturing of their mental wellbeing and career aspirations.
Here, three individuals discuss their drive and ambition for the healthcare industry.
Serving others in the healthcare industry at Ingenovis Health
Bart Valdez, who has worked in several healthcare and human capital companies, is now CEO at Ingenovis Health.
"The most important quality in a leader is adaptability," said Valdez, who has certainly needed this over the past two years. Helping him lead the 1,500 employees at Ingenovis Health is Denise Triba, Chief Human Resources Officer. Triba has worked across Human Resources for over 25 years.
"My career started in the technology industry, and I actually went into healthcare through the university medical centre path," says Triba. "I really believe that you come to healthcare to make a difference through being able to serve others."
Now, Triba serves healthcare professionals. One such person Triba supports is Lydia Mobley. As a nurse, Mobley wanted to be able to take care of her ageing grandparents, while simultaneously avoiding a mountain of debt and having the flexibility to work nights.
"I worked three jobs to put myself through community college," explains Mobley. "It was important to me to find a career that allowed me to work nights. The biggest factor, however, was that I wanted to learn to be able to take care of my grandparents as they got older."
Ingenovis Health is nurturing the healthcare sector and its workers against burnout
Valdez acknowledges that the healthcare system was fragile before COVID-19, but there was no way to predict how a worldwide pandemic could decimate our clinical workforce.
"There's been a chronic shortage for many years," says Valdez. "Then, COVID-19 hit; it accelerated all those weaknesses throughout the system."
In response to experiences such as Mobley's, Ingenovis Health launched ACT (Advocacy. Career. Tools), a program designed to provide clinicians with the tools and resources they need to grow, flourish, and advance their careers.
"The purpose of the ACT program is to provide the industry's best employee experience for healthcare providers, but we also want to inspire a movement that raises standards of support and career development across the profession, as well as one that attracts new talent," says Triba.
The ACT program offers Ingenovis Health professionals more than the typical offerings. focusing on five critical areas of professional growth and wellbeing: wellness and retention; training, coaching and development; achievement and recognition; service and support; and inspiring a movement.
"We're going to hear what the challenges are from healthcare workers and then build a game plan to meet their career and lifestyle objectives," said Valdez. "ACT is a multi-pronged approach."
But ACT is not just for Ingenovis Health professionals. The company views the initiative as an imperative for the entire healthcare industry. If it successfully keeps more healthcare workers at the bedside, it will have a ripple effect across the industry.
Ingenovis Health's ACT program began with establishing listening posts to get feedback on the challenges that the clinicians face on a day-to-day basis.
As a Voice of the Clinician, Mobley is a connection to frontline nurses. Whether through one-on-one discussions or social media monitoring, Mobley plays an essential role in helping to identify and develop solutions.
"I talk with my peers to gather insights and perspectives on how Ingenovis Health can support them in ways that are meaningful to their lives," Mobley explains.
"We can help them manage through multiple stages of their careers by being their partner to meet career or lifestyle goals," explains Valdez. "It's about developing the tools they'll need to manage and thrive."
Read the full story HERE.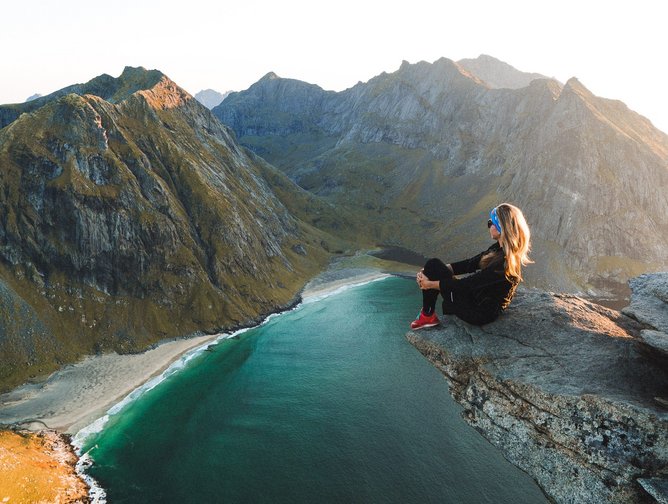 Travel nurse hiking abroad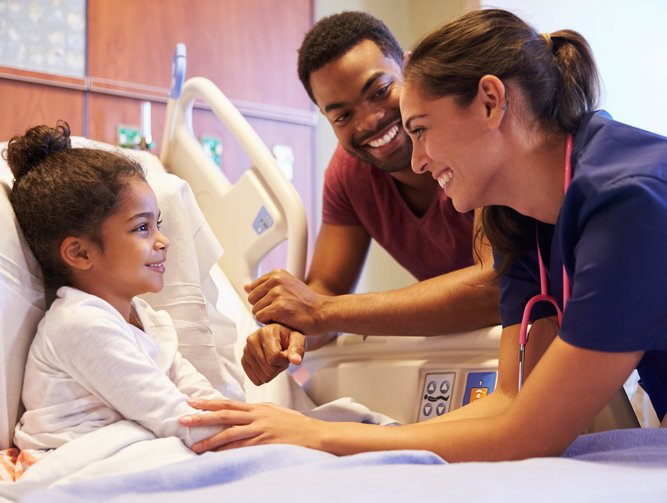 Nurse with pediatric patient
Concentrating on continuing to reduce future morbidity and mortality, and really giving people healthy life years, remains our key strategic focus.