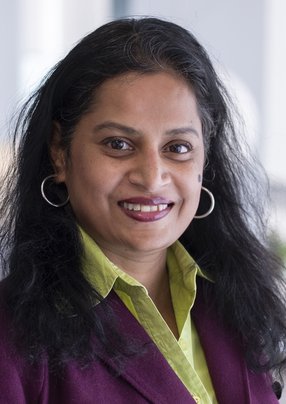 Roopa Foulger
Vice President of Digital Innovation Development at OSF HealthCare

Vice President of Digital Innovation Development for OSF HealthCare
OSF HealthCare is an integrated health system that is owned by The Sisters of the Third Order of St Francis. Headquartered in Peoria, Illinoi, it has 15 hospitals – 10 acute care and five critical access, as well as 2,084 licensed beds and 24,000 Mission Partners in over 150 locations.
"Fortune Magazine has recognised us as one of America's most innovative companies in the country for 2023 – this is a huge testament to what the organisation has invested in innovation," says Roopa Foulger. "My role in OSF is Vice President of Digital Innovation Development. In that role, I focus on building innovative digital products for what we term as Horizon 2 and Horizon 3."
Healthcare innovation
Foulger, who has a background in software and engineering, is passionate about utilising data for automation and enhancing user experiences. One innovation that OSF built during the pandemic was a texting-based communication platform, which experienced a 520% increase in adoption from patients compared to traditional means.
"We've also created a data hub, which enables all of our digital health operations with 25 different sources of data. My focus is anything around adjacent and breakthrough digital innovation that supports our patients or caregivers."
It was the desire to make an impact on people's lives that drove Foulger to the healthcare industry.
"I enjoy enabling patients to be more connected and helping to improve their health. Also, given my background, I'm excited about using data to help reduce costs and expand services for our patients, as well as for our healthcare system."
Foulger explains, "A recent study by Harvard and McKinsey showed that artificial intelligence can save healthcare industries at least US$360bn, annually. I'm really excited to be part of a team that is enabling and creating those models to support and benefit our patients as well as our providers."
Patient monitoring and telehealth
Current Health is one of the organisation's remote patient monitoring partners. Founded in 2015 and headquartered in Boston, Current Health (a Best Buy Health Company) offers an enterprise care-at-home platform to enable healthcare organisations to offer the best patient-centric care. The Current Health platform unites remote patient monitoring, telehealth capabilities and patient engagement tools.
"We have a chronic high-risk, advanced care-at-home service supported through a Current Health digital platform. We have more patients who receive pulse oximeters, blood pressure cuffs and glucose monitors, all of which are seamlessly integrated via Bluetooth connection. OSF makes it easy for some of these vitals to flow through the platform, where the data points get recorded in electronic patient health records and care plans at OSF, which, in turn, are monitored 24/7 by our clinicians."
As a result of real-time monitoring and data, OSF clinicians are able to intervene when they see something that is out of range. They can then connect to the patient via the devices that the Current Health team has provided.
According to Foulger, the core ingredient to a successful partnership is ensuring that you partner with those who understand key needs.
"As a healthcare system that's able to tailor a digital platform to both us and our patients, having Current Health listen to our voice and feedback is very important. Most important is making the technology work for both patients and clinicians because they're all caregivers; they don't want to be moving around within technology. I think the constant feedback that our staff have provided them in partnering with us is fine-tuning the solution. That has been one of the key ingredients in the success."
Read the full story HERE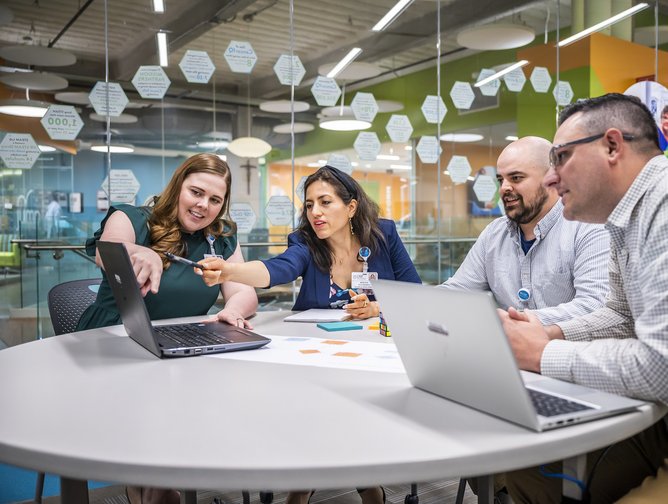 OSF HealthCare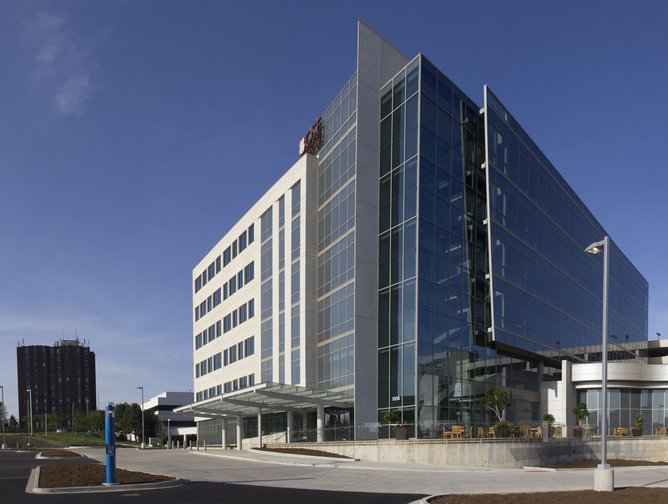 OSF HealthCare
Concentrating on continuing to reduce future morbidity and mortality, and really giving people healthy life years, remains our key strategic focus.