TytoCare's Home Smart Clinic improves patient outcomes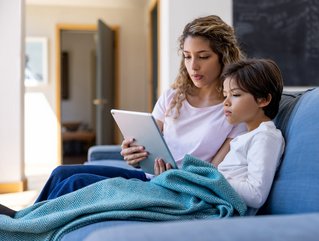 Telehealth solutions
TytoCare's virtual care Home Smart Clinic reduces costs & improves patient outcomes, despite patient concerns of telehealth tech, says peer-reviewed study
Virtual healthcare company TytoCare is able to reduce the total cost of care for adults by 9% and for all ages by 7% in a large commercial health plan population through the use of its Home Smart Clinic, according to a peer-reviewed study in the Journal of Health Economics.
Virtual healthcare leads to a reduction in hospitalisation
TytoCare provides healthcare plans for remote healthcare to families through its Home Smart Clinic. It is an FDA-cleared device with AI-powered guidance and diagnostic support, which enables families to conduct remote physical exams with a doctor.
TytoCare partners with over 220 health systems and health plans in the USA, Europe, Asia, Latin America and the Middle East.
Researchers reviewed data from 28,213 TytoCare users and 104,532 TytoCare visits, matching them with data from 982,939 members who visited virtual providers but didn't use the Home Smart Clinic.
Researchers uncovered:
7% reduction in total cost across all services and all age groups
9% reduction in total cost across all services in the adult sample population
12% increase in primary care utilisation
11.3% reduction in urgent care utilisation, and 11.3% reduction in urgent care costs
24.1% reduction in ER utilisation and 25.6% reduction in ER costs
22.3% reduction in all inpatient costs
Telehealth solutions can lower costs and help patients
Tamir Gotfried, TytoCare CCO, feels that these findings add to the compelling body of evidence that the Home Smart Clinic is enabling patient access to virtual primary care they can trust, significantly reducing costs and improving outcomes.
"Along with studies that we are seeing from our customers, it is a continued validation of our work to make care more accessible to families within the home," says Gotfried. "This type of shift in health care use - getting the right level of care at the right time at the right site of care - has the potential to drive efficiencies and create a better experience for patients. We will continue to work every day with our partners to provide great health care experiences for families and help them avoid unnecessary urgent care and emergency room visits."
"While telehealth solutions have been available to many health plan members for years, utilisation and trust remain low. Even though more convenient alternatives are available, many people still seek out in-person care due to the shortcomings of traditional telehealth options that cannot perform physical exams," said Dedi Gilad, TytoCare CEO. "This study is the latest entry in a growing body of evidence that our Home Smart Clinic approach is the key to unlocking virtual care adoption, to lowering costs and to helping people get the care they need, where they need it."
For more insights into Healthcare - check out the latest edition of Healthcare Digital and be sure to follow us on LinkedIn & Twitter.
Other magazines that may be of interest - Manufacturing Magazine.
*********************************************
BizClik is a global provider of B2B digital media platforms that cover 'Executive Communities' for CEO's, CFO's, CMO's, Sustainability Leaders, Procurement & Supply Chain Leaders, Technology & AI Leaders, Cyber Leaders, FinTech & InsurTech Leaders as well as covering industries such as Manufacturing, Mining, Energy, EV, Construction, Healthcare + Food & Drink.
BizClik, based in London, Dubai & New York offers services such as Content Creation, Advertising & Sponsorship Solutions, Webinars & Events.