Are high costs causing an unhealthy relationship with patients?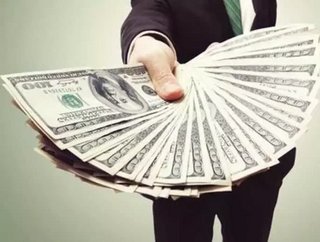 With healthcare costs and insurance premiums on the rise, there's never been a better time to set a positive tone for cost discussions with your pat...
With healthcare costs and insurance premiums on the rise, there's never been a better time to set a positive tone for cost discussions with your patients.
The cost of medical care can shock your hospital patrons, which is why it's so important to fully explain the costs involved.
Here are just a few pointers for doing just that:
Be as transparent as possible
Medical care is a need for millions of patients worldwide. As a result, your medical practice needs to be as transparent as possible with all of its costs.
RELATED: How hospitals are integrating Obamacare to reduce costs
Price transparency will not only prepare your patients for their financial obligations, it will also reduce the chances of price shock when medical bills do come around.
Having an in-depth discussion with patients about procedure costs and ancillary fees is an important part of the healthcare process.
Most patients will have health insurance coverage, so it's also wise to discuss the costs their insurance providers cover and the out-of-pocket expenses in which the patients themselves should expect to pay.
Explain all costs and fees
As the following article looks at, price transparency is only part of the equation when it comes to how to set a positive tone for cost discussions with patients at your practice.
A large part of making your patients feel comfortable with their financial obligations is fully explaining all of the costs and fees involved with medical procedures.
One of your goals as a physician is making sure your patients know exactly what's taking place in a procedure and what they're expected to pay for each service. The procedure itself will be the majority of the cost, but explaining any and all fees is also helpful.
RELATED: Rising cancer drug costs lead to doctor protests against Big Pharma
Unexpected hospital fees are one of the main causes of price shock with patients.
From emergency department charges to daily ICU and monitored care charges to laboratory fees, do your best to explain fees before the procedure takes place.
Offer payment solutions
Once you've explained all of the costs and fees involved with a particular medical procedure, you'll also want to provide your patients with payment solutions. Even patients with health insurance coverage can't always afford the insurance premiums involved.
Most hospitals and small practices offer payment plans, which allow patients to make monthly installments to pay off their medical expenses.
RELATED: The one thing every hospital can do to improve operations and reduce costs
Likewise, a growing number of physicians are also willing to negotiate with patients to come up with a lower price for certain procedures.
Answer questions in a timely manner
Throughout the cost discussion process, you should be open for any and all pricing questions that come your way. After all, as a physician, you're responsible for ensuring that your patients are comfortable with every aspect of the treatment process.
With that said, it's also important to answer questions in a timely manner. Whether a patient emails a question about post-op expenses or lab work costs make sure you respond as soon as possible.
Even if you don't have an answer at that time, communicating with your patients will help put their financial concerns at ease.
If you want to create healthy relationships between your practice and its patients, then make it your goal to set a positive tone with cost discussions.
About the Author: Adam Groff is a freelance writer and creator of content. He writes on a variety of topics including healthcare and finances.
Click here to read the latest edition of Healthcare Global magazine!