Automating gene therapy & pharma discovery at Automata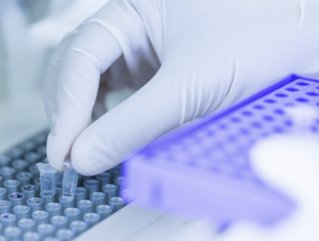 Sonia Jassi, Drug Discovery & Synthetic Biology Lead at Automata, explains how automation increases efficiency in gene therapy laboratories
Too often, breakthroughs in healthcare are stamped as 'science fiction' – a step too far for humans – yet the results of such breakthroughs have recently pushed the planet to its eight billionth person. Healthcare technology has moved medical mountains that seemed insurmountable a decade ago: 3D-printed body parts, robotic surgery and, of course, the COVID-19 vaccine.
Looking ahead, then, where next? At Automata, a London-based automation machinery manufacturing company, it's life-saving cell engineering.
Automata was founded with the aim of unlocking human potential with automation. Through its collaboration with leading pathology labs, it has developed the most comprehensive lab automation platform in existence, helping labs to create new opportunities for life scientists.
"With rare, genetic diseases like cancer, part of a patient's DNA is not giving the right instructions to produce the right protein. Scientists engineer that bit of DNA that's not working properly," explains Sonia Jassi, Drug Discovery and Synthetic Biology Lead at Automata. "Once we have the right part of the DNA transferred into a cell, we grow the cells in gene therapy vectors and deliver them to the patient to express in the target cell."
Automata's role in treating genetic diseases is to automate the processes involved that are laborious and highly error prone and therefore accelerate drug discovery.
It's a big step for healthcare.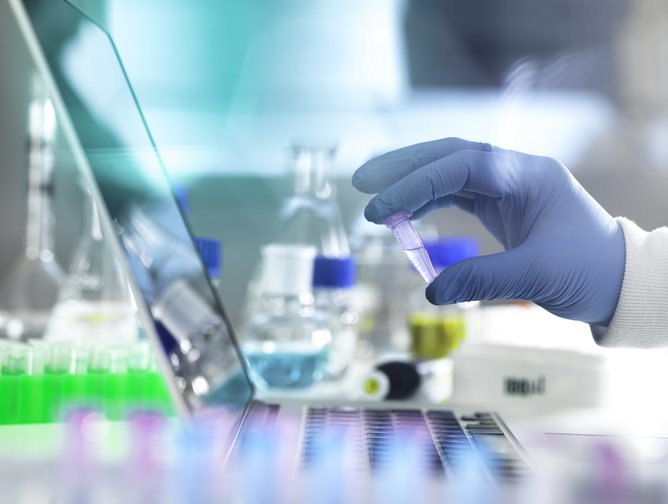 Automating gene therapy
Jassi had a keen interest in science from a young age. During her time in the laboratory, she worked in crystallisation and x-ray diffraction, then spent 11 years at a pharmaceutical company. Now, Jassi heads up synthetic biology and drug discovery at Automata.
"I manage teams that are customer-facing, so understanding what their needs are is a part of my job. I look at where the challenges are and what the goal is to achieve in their laboratories."
Gene therapy is a precise and slow process, making it expensive; Jassi is aware that any inconsistencies in the development of the drug used can result in further expenses, followed by the cost of manufacturing. As such, Jassi believes that the healthcare industry needs to fully understand what is happening with these therapies to continue supporting them.
"I think one of the main issues in gene therapy is that when the viral vectors are used, we don't exactly know what's going on or what's happening with them in the body. You have lots of side effects and adverse effects, in addition to delivery problems."
Viral vectors are a type of gene therapy used to modify viruses, turning them into vehicles by which genetic material is introduced into cells' specific DNA sequences.
In the wider healthcare industry, Jassi is concerned about long-term efficiency of patient trials for gene therapies.
"Even after a very small trial, we have to think about what side effects there will be over the next few years," she says. "Until you get more patients on larger trials, only then will you be able to see the effects of what these therapies will do."
Treating cancer with automation
Cancer is one of the many genetic diseases that Jassi would like to see eradicated.
"When you're treating things like leukaemia, patients have to wait a long time for treatment and take really horrific medications – like chemotherapy – which actually, in themselves, cause additional health problems. Chemo can affect the organs, and I think what's really hard to see is where children are involved in this."
Every year, 400,000 children and teenagers develop cancer, most commonly leukaemia, brain cancer or solid tumours. According to the World Health Organisation, there is a cure rate of 80% for those living in high-income nations, but for those in low-to-middle-income countries, that figure sits at just 30%. Cancer can be cured with a range of medicine, surgery and radiotherapy, but low-to-middle-income countries report that avoidable childhood cancer deaths arise from obstacles to accessing care.
"That's what's affecting the healthcare industry: how do you make these therapies quicker, bring them to market quicker but also make them more cost-effective?" Jassi says.
The Automata team is powered by the idea that automated gene therapy labs can help to treat patients all over the world more effectively, speeding up therapies and saving costs in the long-term.
The engineering path for growing the right cell in gene therapy is very labour intensive. Yet, with automation, scientists can automate some of the processes – particularly earlier on in the culture of developing cell lines.
"You can run the engineering without the need of people doing the laborious work of pipetting and moving plates from one instrument to another; these automations would allow labs to work 24/7," explains Jassi. "You can get to the target cell lines that you need much quicker.
On the other side is the manufacturing process, where many companies in the sector are trying to build instruments for gene therapy.
"If we can automate, it's getting drugs to patients faster and generally doing things quicker. But the other thing that's really important with automation is what it allows you to do: it allows you to do things where you reduce human error and achieve consistency, while your experiments are more reliable and accurate, which in turn makes you a lot more accurate and able to repeat processes successfully."
Automata has just opened an office in Boston, US, to further drive its work and expand its vision to ensure scientists are empowered to focus on the work that really matters with truly hands-free automation, while the Automata system delivers more and better quality data. Looking ahead, the team will continue to share their insight with scientists and encourage them to trust automation, instead of fearing that the technology will take their job away from them.
"These scientists are hugely passionate about what they do; if you talk to any of them, they're there because they want to make a change," explains Jassi. "They want to make a difference to patients' lives. But some manual processes are very mundane – automation can help with that."