Biosample Hub: tackling the crisis in biotech research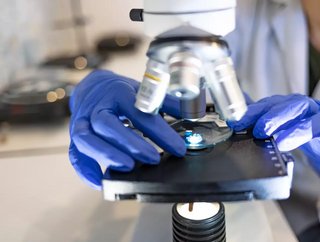 We speak to Robert Hewitt, founder of Biosample Hub, about addressing the challenges biotech companies face in medical research
Robert Hewitt is the founder of Biosample Hub, a platform that connects biotech and pharmaceutical companies looking for samples, with hospital biobanks that have ethically sourced samples available to meet their research needs. 
He founded the platform in 2020 to address challenges in the field of biobanking, an area that has faced several crises over the years. One of these was the UK organ retention scandal of 1999. Hewitt explains: "A bereaved mother investigating the death of her child, demanded a copy of her medical records. Here she found a letter revealing the fact her child's heart had been removed at autopsy and retained without permission. 
"From the public inquiry that followed, it emerged that it was common practice in many hospitals for pathologists performing autopsies on infants to retain whole organs like the brain and heart for education and research purposes, without having the informed consent of the parents. When this information was publicised in the news media, parents who had already suffered a bereavement came to learn that their child's organs had been retained without their knowledge. This resulted in a huge public outcry; it became obvious that major cultural change was necessary." 
Hewitt says there are multiple reasons why this happened. "One is that obtaining consent for an infant autopsy from bereaved parents is extremely difficult, without even broaching the subject of organ retention. Another factor is that out-dated paternalistic attitudes in the medical profession meant that patients were sometimes not being adequately involved in healthcare decisions." 
A report of by a UK agency called Medicines Discovery Catapult (MDC) revealed the difficulties of accessing samples, with  80% of small to medium sized biotechs saying it was unexpectedly difficult, leading them to import 75% of their biosamples from abroad. 
Importing clinical samples typically requires a commercial broker. "It is well-known that biotech companies around the world rely mainly on commercial tissue brokers to obtain clinical samples" Hewitt explains. "These brokers have difficulty sourcing samples in the UK and other Western European countries, where ethical concerns about the sale of human tissue are prevalent. So often they obtain samples from Eastern Europe and parts of Asia, a practice that creates additional ethical concerns. 
"Commercial brokers serve a valuable purpose in that they provide biotech companies with vital clinical samples for their research. However in general they have the disadvantage that for business reasons they will not reveal the source of their samples, because to do so would risk circumvention and loss of income. 
"This obviously means that their clients will tend to lack reliable provenance information on the samples they receive. This poses a serious problem for manufacturers of medical devices who must use samples with reliable provenance information to validate their devices in order to be compliant with the new European IVDR regulations." 
Biosample Hub operates as a non-profit. The platform enables companies to communicate their needs, and enables financial transparency as well as traceability. Hewitt decided to create it after 30 years of work in this field, including establishing biobanks in London, Riyadh and Singapore.  These biobanks collect, store and distribute leftover patient samples for medical research. 
For Hewitt, there are two ways the biosample crisis can be addressed. "The first is that we embrace the commercialisation of biosample procurement. This would mean that hospitals in Western Europe put aside ethical concerns and supply samples to commercial brokers, who in turn provide samples to biotech companies. This would reduce the need for brokers to source samples from other less developed parts of the world.
"The second is that public sector biobanks, or rather their management committees, accept it as their responsibility to share samples with biotech companies. This would be the ideal, because biotech companies must have access to high quality samples with reliable provenance information.
"We need to decide which path to follow. In the USA, there appears to be a greater willingness to embrace commercialisation, at least for some hospitals. In the UK and many other countries, opinion seems to be more divided. Biotech companies play a vital role in medical research - they are the risk-takers and innovators that translate promising ideas generated in academia, into potential therapies, vaccines and diagnostics. The fact that UK biotechs are having such difficulty obtaining samples is therefore a matter of great concern."